The Hoco Tailgate Has Something For Everyone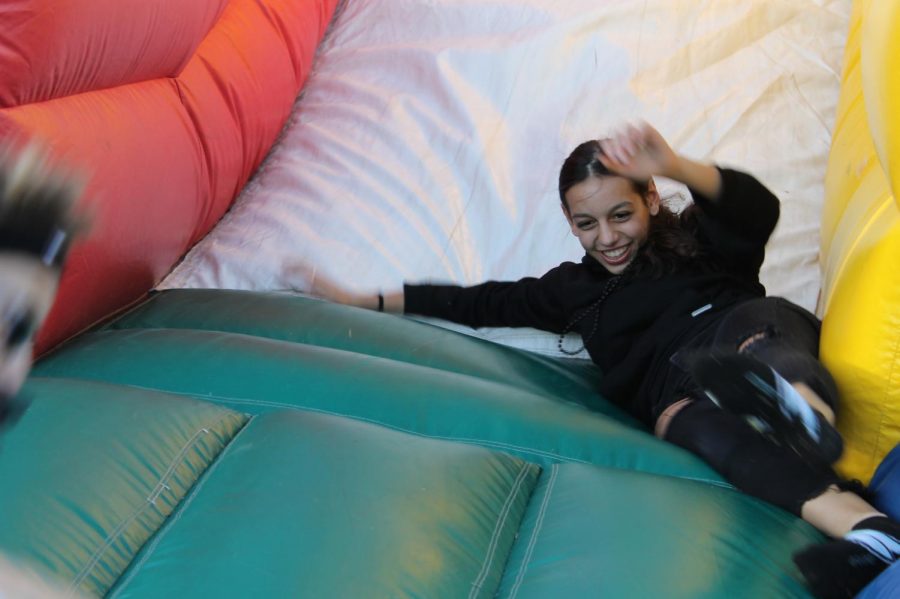 The homecoming tailgate is a time for students to get together and catch up. There's food, games and activities galore. The tailgate this year featured stations for making signs, games presented by  LEO club, a bonafide bouncy house obstacle course, and more.
Freshmen Brandon Kilfeather and Julia Freeman both agreed that the bouncy house had been the best part of the tailgate, and expressed expressing excitement for the game and the homecoming tailgate next year. Sophomore Dina Aken, with LEO club had a different take. "Food, definitely," was the best part of the tailgate in her opinion. Aken's favorite food truck was Chixs N' Stix, which sold chicken tenders with a variety of sauces.  
The LEO club wasn't the only organization promoting at the event. Junior Ana Montano explained that she had taken a picture with two  students dressed up in crash dummy costumes to raise awareness of distracted driving. "I think that it's really cool," Montano said. Montano enjoyed herself as Rock Ridge gathered to prepare for the Homecoming game. "It's been super fun! I've been able to hang out with my friends and just get food and race each other and make signs with people," Montano said.
About the Contributor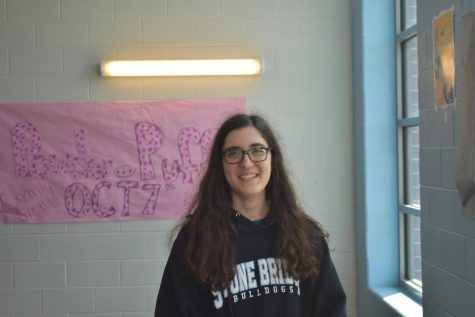 Pandora Jafari, Staff Writer
Ramen enthusiast and hobby historian Pandora enjoys long walks on the beach, strawberry ice cream, and journalism. Her favorite contributions tend to be her photos and opinion pieces, but she'll begrudgingly...