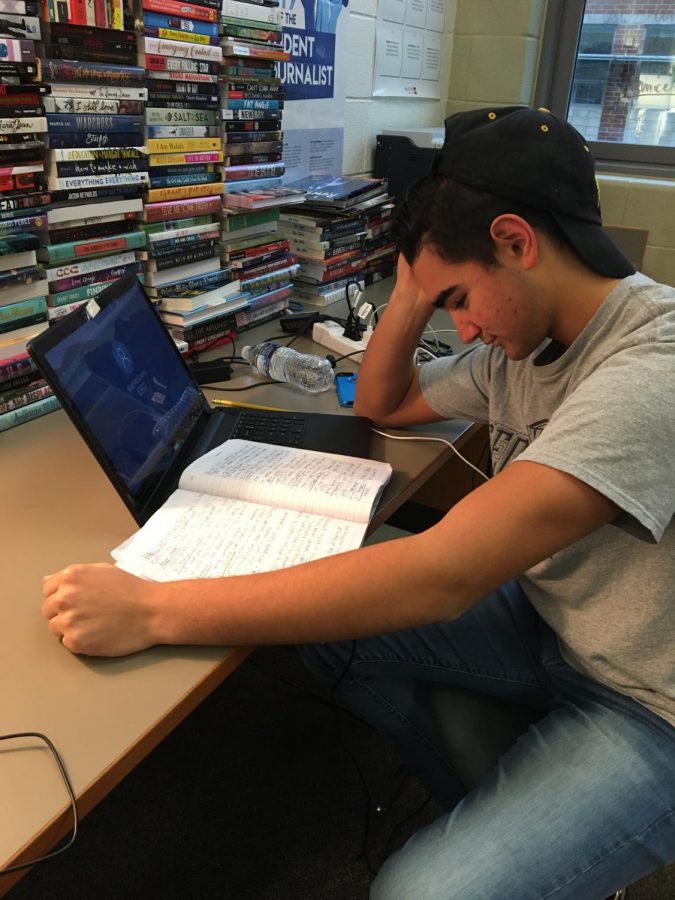 Megan Langsam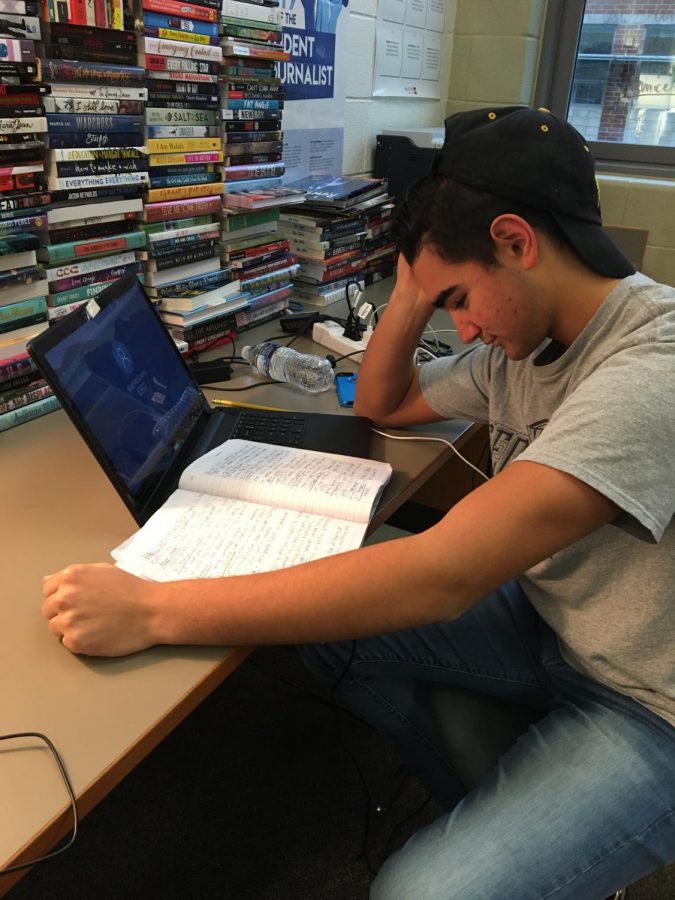 When driving past Creighton's Corner or Rosa Lee Carter elementary school every day to get to RRHS, seeing little kids' smiling faces as they run around without a care in the world seems like an unimaginable concept. In contrast to the ease elementary school students feel, high school students roam the halls carrying binders overstuffed with hours of work; occupying their time and minds, not to mention there being a cloud of stress that seems to follow them into every class.
For some high schoolers, the difference between an 'A' and 'B' in StudentVue could feel like the end of the world. With teachers, parents, and classmates always seeming to obsess about grades, high school students can feel pressured to get the "best" grade, walking the hallways of school with a backpack of books and constantly having anxiety on their shoulders. 
Freshman Leah White feels like her entire future is dependent on the grades she gets. "I strive to get good grades, or at least try to," said White. "High school grades count, and I need good grades to get into college or get a good job." When White gets a bad grade, she tries to fix it as soon as possible and sometimes gets upset. 
Like White, sophomore Ashik Shrestha strives to get good grades to get into college. "I enjoy [school] because it will help me in my future, but it's also a lot of work, which is why I don't like it." For students, not only is their the stigma of thinking they have to go to college, but also that grades determine their lives. "I feel like there is an expectation that you have to get 'A's' all the time," said Shrestha. 
The unrealistic pressure on students to receive good grades can come from a variety of different places. The pressure put on students to get good grades "comes mostly from parents," senior Dher Tammina said. 
Similar to Tammina, White feels that the pressure of her grades comes from her home. "My dad always pressures me to get good grades," White said. This pressure from home can make students feel terrified to come home with a "bad" grade.
With the pressure coming from the safety of students' own home, the added pressure coming from inside school — from peers and even teachers — can be overbearing. Thinking that their futures are on the line, students' lives can feel dependent on grades.
 It is important for high school students to remember that grades do not determine their entire life. In a CNBC article, CEO and founder of GMM Nonstick Coatings, Ravin Gandhi said "For years everyone thought I had no future because of my grades. In retrospect, I was doing very entrepreneurial things that would help me build and sell companies; they just weren't reflected in my report card," Gandhi said. 
While "this new generation is utterly obsessed by grades," Gandhi says, "for students who feel they aren't making the grade–you just might have what it takes to be an entrepreneur." By taking the focus off of grades, students can then focus on learning, and discovering where their passions lie, helping them see there is more to life ahead then the grades they get in high school.