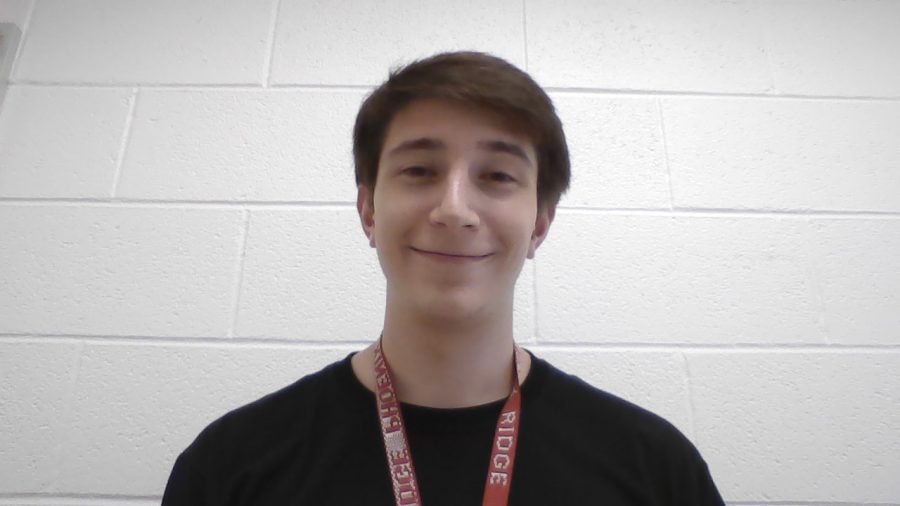 John Riddell
Question: What classes are you teaching this year?  
John Riddell: I am teaching Algebra 1 and Algebra 2.
Q: How long have you been teaching and, if applicable, where else have you taught?
JR: This is my first year as a teacher! I just graduated from the College of William and Mary, and I just finished my student teaching in Newport News, VA.
Q: What are you most excited about for this year?  
JR: I am excited to finally have a full classroom of students this year, which is an experience I have been waiting to have for a while now!
Q: What do you like most about teaching?  
JR: I am very passionate about math, and I know there are some people who don't like math, but I love to explore how to make math more interesting so that everyone can see how fun it is!
Q: What are some of your interests?  
JR: I'm really into astronomy, so if you ever tell me a really cool fact about space it would probably make my day!
Q: Do you have a fun fact about yourself that you would like to share?  
JR: I used to have a radio show!
Q: Is there anything else you would like your students to know about you? 
JR: I am so honored to be a part of the Rock Ridge Phoenix! I look forward to getting to know you all this year!