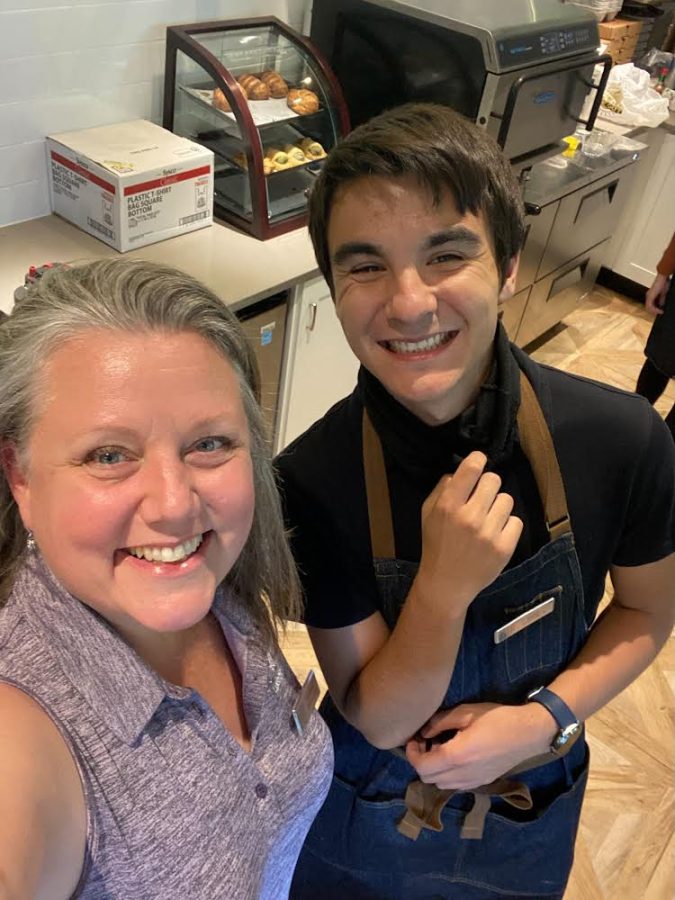 Catherine Moran
Question: What classes are you teaching this year?
Catherine Moran: CAST (Community and Schools Together) We provide Workplace Readiness support for students from across the county who are between the ages of 18-22 and have differing abilities. 
Q: How long have you been teaching and, if applicable, where else have you taught?
CM: This is my first year as a full Transition Teacher, however, I have been in education for many years. I started in LCPS as a Vocational Evaluator with the Career Assessment Center formerly housed at CS Monroe Tech, served as an itinerant Vocational Evaluator for all LCPS high schools when the Monroe building closed/moved, served as a Middle School Transition Teacher for Seneca Ridge MS and managed the Career and Transition Lab housed at SRMS and most recently was a co-teacher for Project Search, based out of Riverside HS and Lansdowne Resort. 
Q: What are you most excited about for this year? 
CM: It's a new year and a new adventure! 
Q: What do you like most about teaching? 
CM: I love seeing the "A-ha" moments — when individuals see their own potential and get excited about their ability to get stuff done!
Q: What are some of your interests? 
CM: I live on the Shenandoah River, so anything water — kayaking, canoeing, fishing. I love to travel — not really a destination person, I just like to see and be with friends and family, wherever they are, and thankfully several live in really cool places. Hiking with my best fur bud, Marley Girl. 
Q: Do you have a fun fact about yourself that you would like to share?
CM: I'm a Nana to Avonlea, Shepherd, Sage, Weslan, and Aquila. Any time I can spend with my "grands" is awesome.
Q: Is there anything else you would like your students to know about you? 
CM: I love new adventures, meeting people, and time with family/friends. I'm passionate about helping individuals learn about their skills, interests, values, and aptitudes for learning and work. I'm a resource nerd…love finding new resources and sharing what I find. I love supporting the work and learning around workforce development and creative options for employment for all.