LGBTQ+ History: Defined Through the Timeline
Although June was declared Pride Month in 2000 by President Bill Clinton to honor the Stonewall Riots that occurred throughout the month, October was set as LGBTQ+ History Month due to National Coming Out Day on Oct. 11. Members of the school community reflected on landmark events from the 21st century. 
November 18, 2021
In the 21st century, the legal and social needs of the LGBTQ+ community have become more visible, led by social activism and the media. 
In 1994, the month of October was declared LGBTQ+ History Month. This month is significant to the community because in Oct. 1979, the first LGBTQ+ March on Washington occurred with the goal of  encouraging the passing of protective civil rights legislation. With recent expansion of LGBTQ+ student's rights in schools, such as the implementation of Policy 8040, learning about the history, and goals of the LGBTQ+ community is important. 
Although members of the LGBTQ+ community are able to express their sexuality and gender identity under protection of the law today, they still reflect on the historic events and advancements and continue to push to eliminate homophobia and acts of aggression towards the community. 
Historically, any LGBTQ+ protests or organizations would have been shut down and/or restricted from continuing their work. In 1924, Henry Gerber formed the first U.S. gay group called the Society for Human Rights, but it was forcefully disbanded a year later by police. However, it provided a foundation for several later LGBTQ+ protests and organizations to grow such as the Mattachine Society, the Daughters of Bilities, and the Stonewall Riots. 
These well-known movements had a common goal: providing rights and equality for those in the LGBTQ+ community. What follows is a brief review of national U.S. events from 2000 to the present.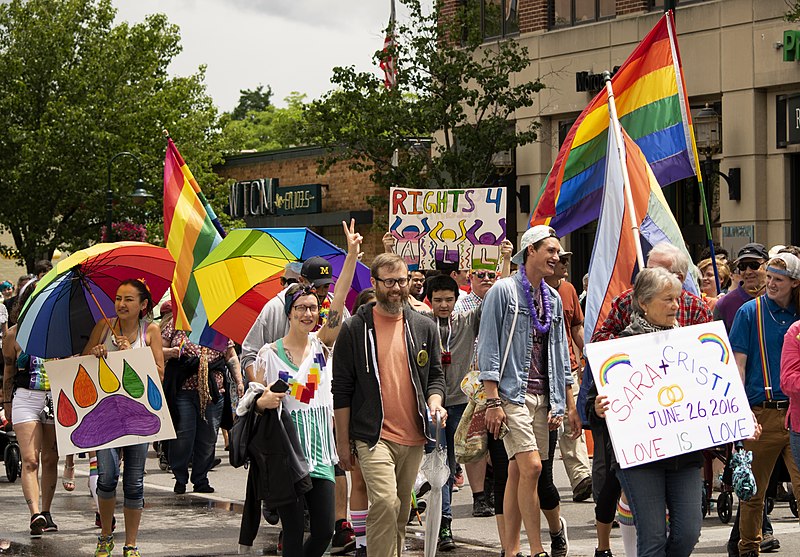 Jay Paul via Wikimedia Commons
2000 – JUNE DECLARED GAY & LESBIAN PRIDE MONTH
At first, Pride was celebrated on the last Sunday of June, but soon it became a month-long celebration. October was originally to be the celebratory month, due to National Coming Out Day set on Oct. 11 in 1988. However, President Bill Clinton decided to dedicate June as the official Gay and Lesbian Pride Month. Pride Month began in honor of the late 1960s Stonewall Uprising, which took place in New York City. The uprising was in response to a police raid at the Stonewall Inn, a Greenwhich Village gay bar. The first Pride march took place on June 28, 1970, exactly one year after the Stonewall Uprising began. "Pride month is important because of all of the oppression people in the LGBTQ+ community have faced previously," senior Sofia DiFulvio said.
Later, in 2009, June was officially recognized as LGBTQ+ Pride Month by the Obama administration. "It's a time where the entire community can feel safe and appreciated," DiFulvio said.
2002 – NYC PROTECTS TRANSGENDER AND GENDER NON-CONFIRMING UNDER NYC HUMAN RIGHTS LAW
The New York City Commission on Human Rights released new guidelines that defined what constitutes gender identity and "genders expression discrimination" under the NYC Human Rights Law, making it one of the strongest documents to protect the rights of transgender and gender non-confirming individuals. 
Discrimination based on gender identity and expression has been illegal since 2002, but the previous guidelines did not specify the range of violations of the law. The new guidelines included bolded and explicit examples of violations. The guidelines also included practices on how stakeholders comply with the law.
2003 – MASSACHUSETTS FIRST U.S. STATE TO LEGALIZE SAME-SEX MARRIAGE
On May 17, the first legal same-sex marriage in the United States took place in Massachusetts. Seventy-seven other couples were also married on this day. 
Gay and Lesbian Advocates and Defenders, a nonprofit group of attorneys that worked on LGBTQ+ cases, inspired the movement for equal marriage rights. They sued the Massachusetts Department of Health on behalf of seven same sex couples who were denied a marriage license in the state in Goodridge v. Department of Health. Finally on Nov. 18, 2003, the Massachusetts Supreme Court ruled the ban on same-sex marriage unconstitutional. This landmark case set the precedent for future legalizations of marriage. "Whether it's a girl marrying a girl or a boy marrying a boy, there shouldn't be a problem there," DiFulvio said. "I'm glad that it happened and that it's nationally recognized."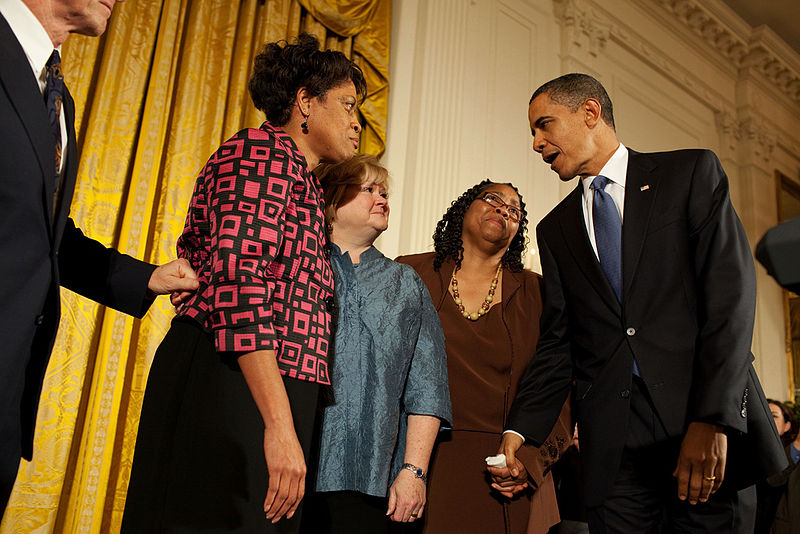 The White House via Wikimedia Commons
2009 – MATTHEW SHEPARD AND JAMES BYRD, JR. HATE CRIMES AND PREVENTION ACT
On Oct. 22, President Barack Obama signed the Matthew Shepard and James Byrd, Jr. Hate Crimes and Prevention Act into law, providing legal protections for LGBTQ+ people against hate crimes. The act was named after the victims, Matthew Shepard and James Byrd, Jr., who died due to hate crimes based on their sexual orientation. 
Earlier that year, the David Ray Hate Crimes Prevention Act was introduced into the House of Representatives. Its purpose was to advance federal enforcement laws regarding protection from hate crimes, establishing sexual orientation as a protected class, like gender or race. "You understood that we must stand against crimes that are meant not only to break bones, but to break spirits — not only to inflict harm, but to instill fear," Obama said at the commemoration reception for the act. "You understand that the rights afforded every citizen under our Constitution mean nothing if we do not protect those rights — both from unjust laws and violent acts."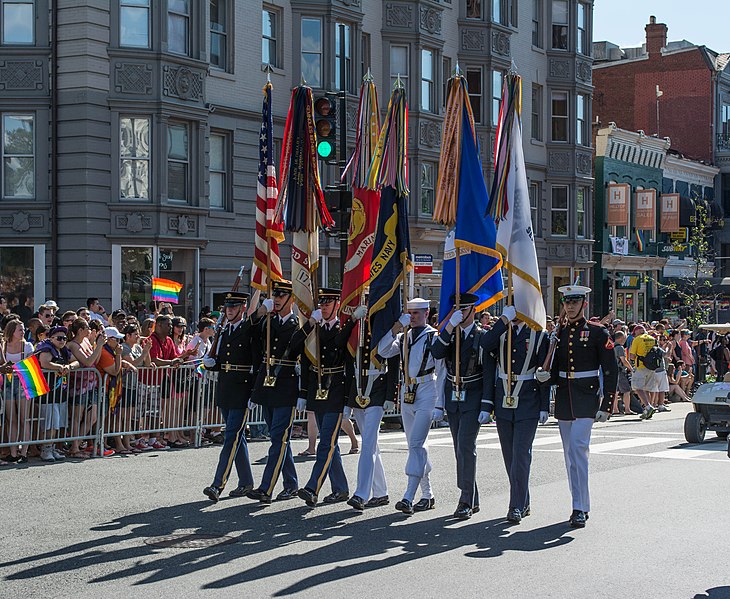 Tim Evanson via Wikimedia Commons
2011 – U.S. MILITARY ENDS "DON'T ASK, DON'T TELL" POLICY
The "Don't Ask, Don't Tell" policy was adopted by Bill Clinton in December 1993. In an effort to restrict LGBTQ+ members within the military, this policy banned any discussion regarding personal orientations. If a member was discovered to be gay or lesbian, they were discharged from their military service. "'Don't Ask, Don't Tell,' at first seemed like 'Okay you can be that way, just don't be out about it,'" government teacher Joshua Dobbs said regarding the history of the policy. "But if you were found out to be outed, you would be kicked out, dishonorably." 
Decades earlier, on Sept. 19, 1963, the first gay rights demonstrations took place at the Whitehall Induction Center in New York City, where people protested sexual orientation discrimination within the military.
Forty-eight years later, the policy was lifted, allowing LGBTQ+ members in military service to freely identify as gay, lesbian, or bisexual. However, transgender or gender-expansive individuals were still banned from being able to serve within the U.S. military.
2013 – SAME-SEX MARRIAGE RECEIVES FEDERAL MARRIAGE BENEFITS
The Supreme Court made its decision on the United States v. Windsor case on June 26, 2013 allowing couples of the same gender to marry with the protection of the law. During this case, the SCOTUS brought out the Federal Decision of Marriage Act, which states marriage as "the union between the marriage of a man and a woman." The court ruled that the section on the DOMA that violated the Equal Protection Rights was "unconstitutional." 
With this ruling,  according to NOLO, couples of the same sex also got a financial boost through social security benefit programs, including the Spousal Survivor benefit, the Spousal Retirement benefit, and the Lump Sum Death benefit. Other benefits included tax benefits, such as the Filing Joint Income Tax Returns with the IRS, the creating a "family partnership," and the Life State Trusts benefit.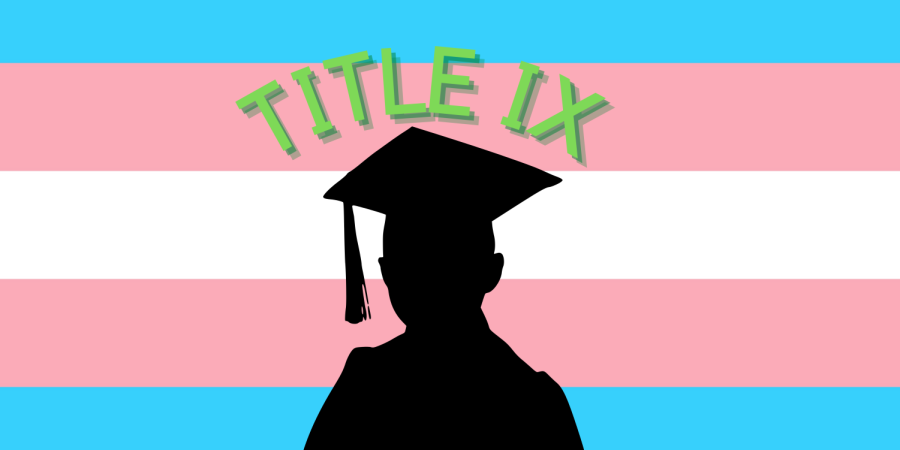 2014 – DEPARTMENT OF EDUCATION CLARIFIES TRANSGENDER STUDENT PROTECTION UNDER TITLE IX
Protection for Transgender students began under Title IX by the Department of Education in 2014. 
This protection added to the Equal Access Act of 1984 in public schools, which grants students the right to form gay-straight alliance clubs. Previously, schools restricted after school extracurricular activities  to avoid these clubs from being formed. "Now [students] have the freedom to express themselves if they want to," Josselyn said. "They don't feel as much of a need to hide themselves because they are protected in that way."
Schools and students are still working to create safe and welcoming environments for transgender students today. "People who discriminate against people in the LGBTQ+ community will trample their rights and ignore those laws, so I think there needs to be more done to enforce the protections despite all that has been done," senior Evie Josselyn said.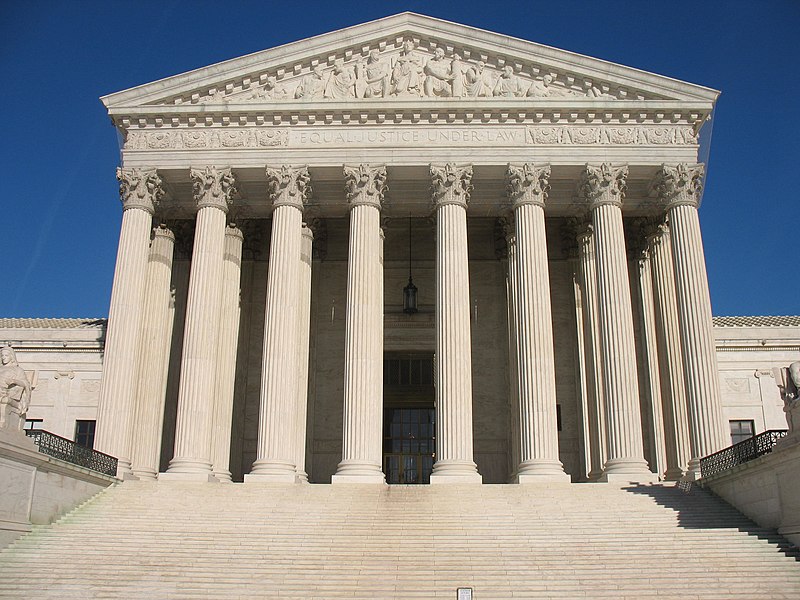 Kjetil Ree via Wikimedia Commons
2015 – SUPREME COURT LEGALIZES SAME-SEX MARRIAGE IN ALL 50 STATES
The Supreme Court made history by legalizing same-sex marriage on June 26, 2015 during the Obergefell v. Hodges case. Obama, at the time, called the case ruling "a victory for America." President Obama told NPR the ruling "will strengthen all of our communities" by offering dignity and equal status to all same-sex couples and their families.
 Freshman Avery McCracken approves of the legality of same-sex marriage around the U.S. "I think love is love and people should respect that," McCracken said.
2015 – CINCINNATI BANS CONVERSION THERAPY FOR LGBTQ+ YOUTH
The Cincinnati City Council voted to ban health professionals from attempting to change a person's sexual orientation through conversion therapy. Conversion therapy was typically targeted towards teenagers in the LGBTQ+ community. The ban carried a $200 fine per day if people are found violating the law. 
Some of the people who attended the council meeting opposed the ban, claiming that it went against the constitutional rights of freedom of speech and freedom of religion. According to the Board Chairman of Equality Ohio, John Boggess claimed it was a matter of public safety.
Dannel Malloy via Wikimedia Commons
2016 – PULSE NIGHTCLUB SHOOTING
On June 12, 2016, Omar Mateen attacked the Pulse, a gay nightclub in Orlando Florida, leaving 49 dead and 53 wounded. The Orlando community gathered later that week to honor those who have been killed during this tragic event. "It was really inspiring how the community worked together. They had a ton of get-togethers, and they lit candles, which was really heartfelt," junior Christina Hayes said.
According to NPR, Orlando Mayor Buddy Dyer tweeted a response to the reported shooting. "We will not be defined by the act of a cowardly hater. We will be defined by how we respond, how we treat each other," Dyer said.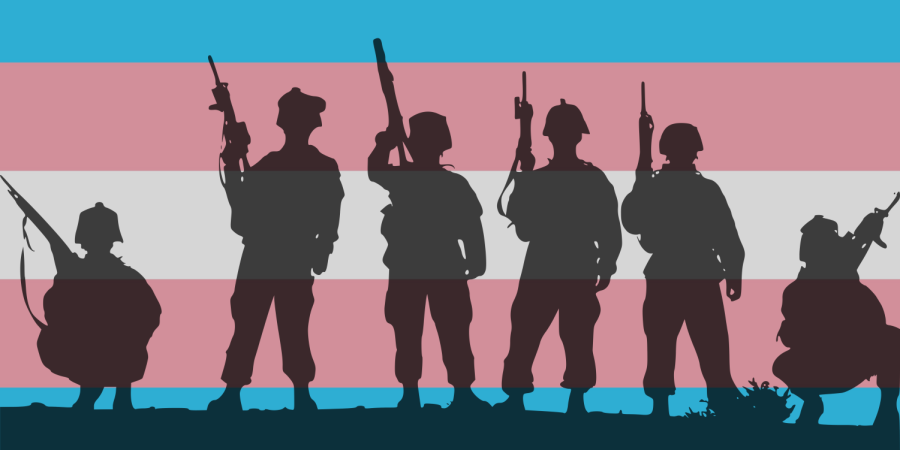 2016 – U.S. MILITARY TRANSGENDER BAN LIFTED
Transgender individuals were banned from serving in the U.S. military from 1960 until June 30, 2016. People were free to serve their country no matter how they identified until the ban was reinstated by President Donald Trump in 2018. In 2021, under President Joe Biden, the ban was once again lifted. From the president's statement, anyone, no matter what gender or identity, was able to enlist and serve the United States. "As long as they serve and protect us, I don't care what gender [members of the U.S. military] are," sophomore Valerie Whitaker said.
2018 – "RAINBOW WAVE" 150 LGBTQ+ POLITICAL OFFICIALS ELECTED
Several political candidates for governor, congress, and state and local legislatures identified as members of the LGBTQ+ community in the 2018 midterm elections. This election period was known as the "Rainbow Wave." 
A few elected political LGBTQ+ figures were Jared Polis, Malcolm Kenyatta, and Lisa Bunker. Polis was elected for Colo. Governor, the first openly gay man elected to Governor in the U.S.; Kenyatta won a seat in legislature, becoming the first openly gay black man within the Pa. legislature. Additionally, Lisa Bunker and Gerri Cannon, both transgender women, were elected to the N.H. legislature. 
"I think that it's a very important event in our government's history," sophomore Rajitha Ranga says. "Not only does it give aspiring LGBTQ+ politicians hope that it is achievable, but it also means that we have people from the community making laws that concern the community."
This election increased the LGBTQ+ and transgender representation within the U.S. government.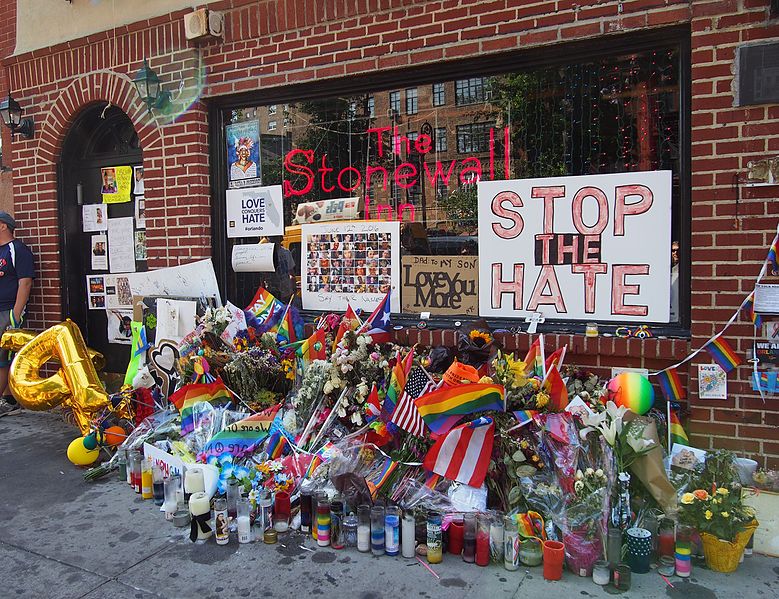 Rhododendrites via Wikimedia Commons
2019 – 50TH ANNIVERSARY OF STONEWALL RIOT
In the late '60s, the Stonewall Riots became a movement that marked the birth of the modern LGBTQ+ movements. It was four-day struggle between police and LGBTQ+ people, consisting of young black youth, transgender individuals, and allies. Frank Kameny, a member of the LGBTQ+ community, organized the movements to convince heterosexuals that LGBTQ+ people should have the same human rights and equality as others.
In order to honor this historic event, Obama created a national monument in 2016 at a New York City gay bar, the Stonewall Inn. This became the first National Park monument dedicated to LGBTQ+ rights.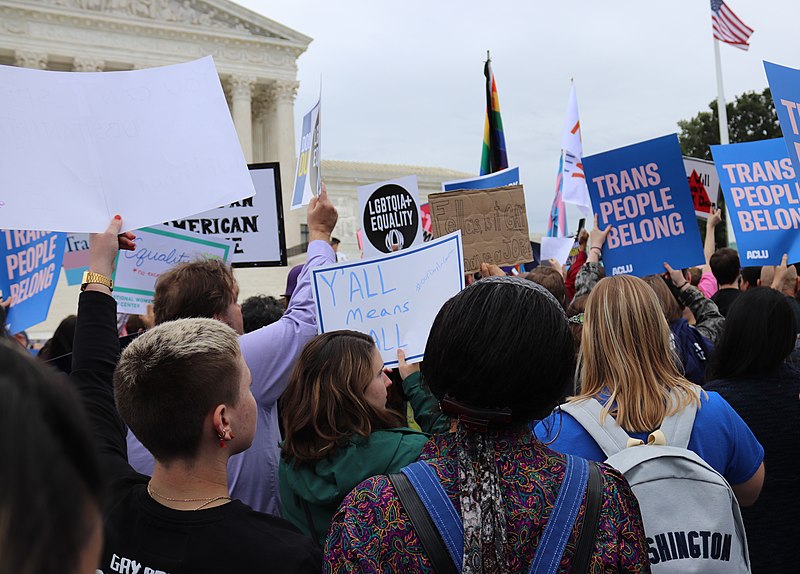 Elvert Barnes via Wikimedia Commons
2020 – LGBTQ+ RIGHTS FOR WORKERS
On June 15, the U.S. Supreme Court ruled that the Civil Rights Act of 1964 must protect gay and transgender workers from employment discrimination. This meant that no employer can deny or discriminate against an employee due to their sexuality or gender identity. "I'm honestly disappointed that it took this long to protect people, to protect human beings," senior Yasser Mengaoui said. "I'm glad that they did it, but it's kind of sad that other people, over the years, were discriminated [against], got fired, [or] were unemployed just because of what they identify as."
2021 – LCPS SCHOOL BOARD PASSES 8040 POLICY
Before the 2021-2022 school year began, the LCPS school board announced the 8040 policy. This policy provides school accommodations to students who identify as transgender or gender-expansive (gender-neutral, genderfluid, etc). LCPS is now required to provide public gender-neutral restrooms within schools, respect the privacy and identification of transgender and gender-expansive students, and give faculty LGBTQ+ training. "I feel happy that things are being more inclusive and that there are going to be more options for everybody," senior Elizabeth Pruiksma said.