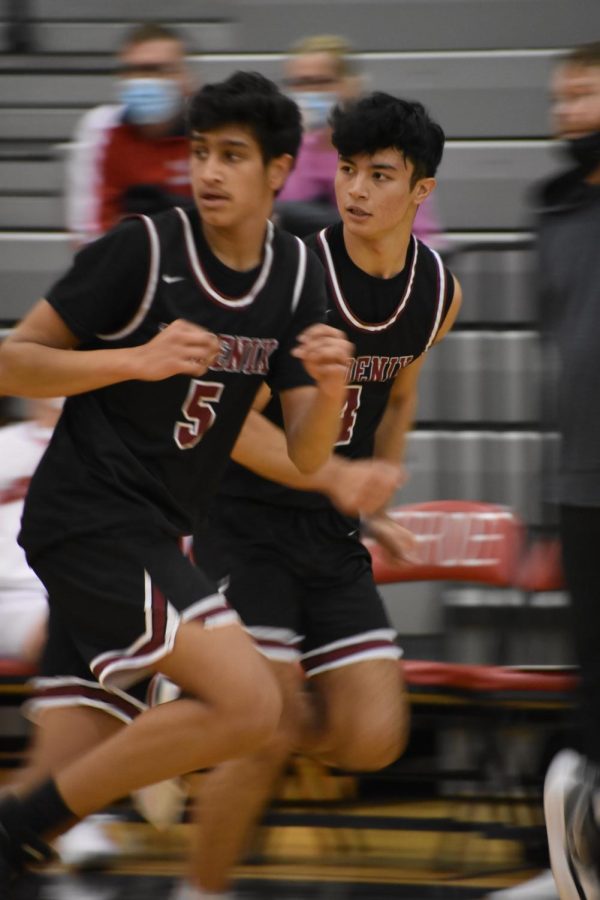 Sarah Baig
Phoenix and Lions meet for a double header held at Heritage High School on Thursday,  Dec. 16.  Phoenix boys once again emerged victorious while the Phoenix girls lost to the Lions. 
The Phoenix boys were able to maintain the lead throughout the game, not letting the Lions overtake them at any  point. In quarter three, Phoenix were up by 18 points. ¨I felt like we played good as a team and we all complimented each other.¨ senior Aditya Kamath said. 
The girls, despite the results, made good plays throughout the game. Players like senior Alexa Veneros and sophomore Cora Bowen made great strides; however, it wasn't enough to win the game.  "Our defense was amazing," Veneros said. 
The teams have another double header on Jan. 12 against Lightridge