Snow Storm hits the East Coast
Snow begins to impact Virginia, as schools begin closing.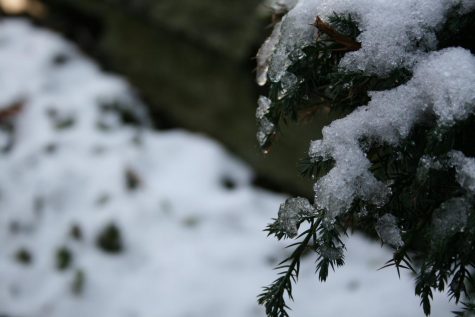 Snow storm "Snurlough" covered Virginia and neighboring areas with a blanket of snow this weekend.
The storm began on late Saturday afternoon and continued throughout the weekend. Saturday's snowfall totals  4-6 inches in certain areas of the state, followed by an additional 2-6 inches on Sunday.
Streets, sidewalks, homes, and cars were covered by the snowfall, not allowing residents to leave or drive.
Due to the inclement weather and poor road conditions, schools across the state began closing their doors. Fairfax County Public Schools announced their closing on Sunday afternoon at 12:39 pm via Twitter, leaving many LCPS students wondering if they would announce school closure as well.
At 1:50 pm on Sunday, LCPS students received phone calls, emails, texts, and tweets notifying them of the school closure. LCPS twitter said, "Loudoun County Public Schools will be closed Monday, January 14, 2019, due to inclement weather. All schools and administrative offices will be closed."
As the second quarter comes to a close this week, teachers arranging ways to continue with their scheduled plans and have been notifying students via StudentVUE announcements and Google Classroom.
Not only were schools affected, but many travel plans had also been changed or delayed due to the snowfall.According to the Washington Post, Dulles International Airport had accumulated 10.6 inches of snow.
Most of the snow fell around Loudoun County, Montgomery County, and Anne Arundel County, averaging 10-12 inches .
Large amounts of snow remained through Monday. Roads have been plowed and cleared allowing many to fall back into their normal weekday routines.
Schools in the Northern Virginia area announced closures and delays throughout multiple announcements, the day prior and morning of.
Announcements can be found by checking emails, calls, local news stations, and social media,primarily the LCPS twitter (@LCPSOfficial).