The Write Aid to Your Papers
The First-year Writing Center drastically helps out students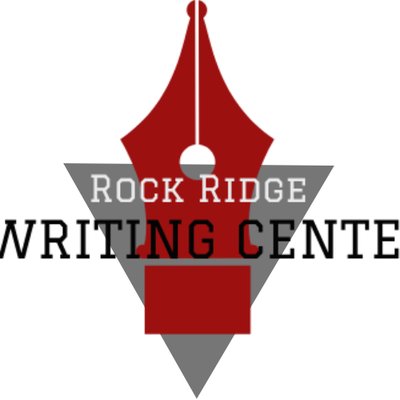 Throughout the years at Rock Ridge, upperclassmen have offered tutoring programs such as Mu Alpha Theta for math. This year, Rock Ridge decided to add the Writing Center, a place where students can get help at a convenient time. The Writing Center is open to all; it's a place where highly-skilled and specially-trained student tutors conference with their peers on various assignments with the goal of helping them become better writers–with a calm, welcoming environment to match. The Writing Center is located in room 1605 and is open during all lunch periods.  "Attending the Writing Center helped boost my grade from an F all the way to a C," senior Andrew Sanderson said
The students that come in for help aren't the only ones excited to come in and get help–the students working at the Writing Center enjoy it as well. "I love being able to teach the kids and help them love writing in a different way than just words on a paper." senior Jack Barclay said.
The Writing Center boasts an "open door" environment, so they will always try to make everyone feel welcome. "They helped me with every little thing like punctuation errors," Senior Jade Hu said.
In order to attend, passes are available from room 1605 before lunch; tutors can also be requested for study hall.