The Rock Ridge Marching Band conquers states
The Marching Band gets its sixth consecutive straight superior ranking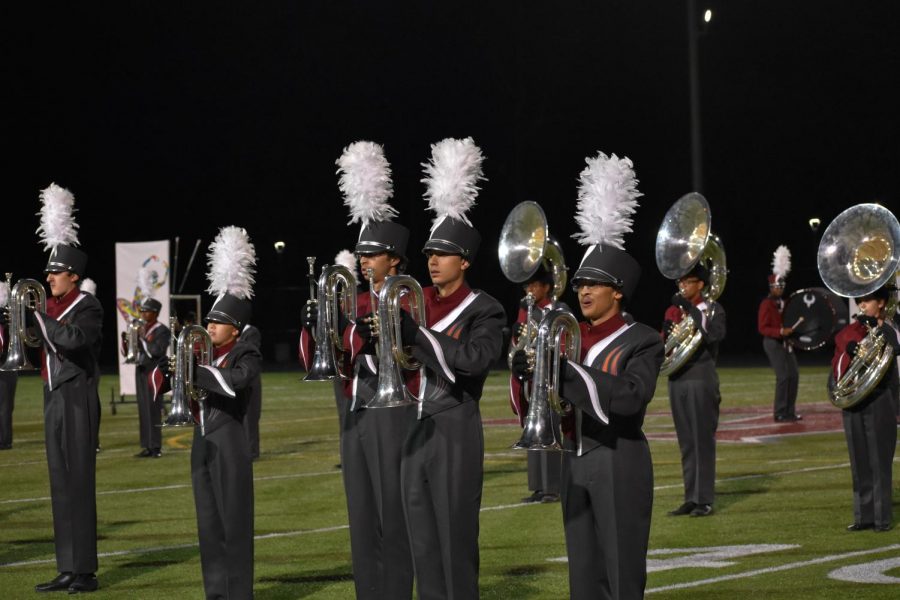 The dance, music, and overall ambiance at the band states assessment hosted by Rock Ridge was widely acclaimed by the audience. The crowd stood in awe as graceful dancers appeared on the football field performing a flowy and majestic routine while the band played rhythmic tunes in the background. 
"It went great, we got straight ones, which is superior rating. We're the only school in the state that has had superior ratings every year since the school opened," senior Alex Shipman said.
"It was one of our best runs," Junior Raghav Pajjur said. 
Junior Sanjeev Govindarajan performed his first solo at the states assessment. "I felt great about it, I think I did one of my very best runs," Govindarajan said.
Marching Band is more than an after school activity; it is a commitment to not only the success of the band, but the fellow members. "I wish people knew how fun Marching Band is, not just that 'oh you know they just move around and play instruments.' It's a lot more than that, the overall atmosphere is great; it's why I'm in it," Shipman said.
The band is also looking forward to their Grand Nationals trip, which is taking place in November in Indiana. Because of this, preparation for states was not as intense as usual. "This year [band director Justin Ratcliffe] didn't really put that much emphasis on it, because he didn't want to stress us out." Govindarajan said. For Nationals, however, the marching band is hoping to do well and work out their weaknesses. 
"We're listening to what a bunch of judges have said in past competitions, and we're trying to implement some new stuff. It's a dance show, so we're trying to add more dance.We're trying to add a bunch of visuals for Grand Nationals," Shipman said.
Grand Nationals is an important event for the Marching Band, and the school hopes they do well.
About the Contributors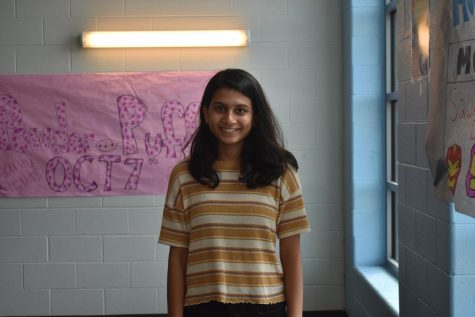 Mihika Rao, Business Manager
Mihika Rao is a first-year member of The Blaze who enjoys swimming and occasionally tennis. She loves traveling and hopes to visit almost every country in the future. Her absolute all-time favorite food...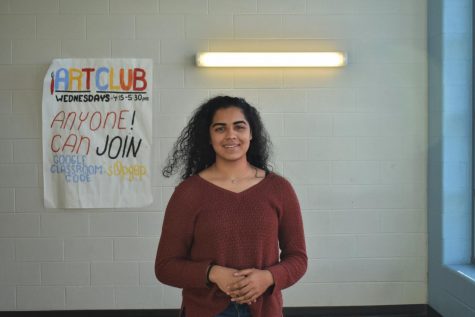 Shradha Dinesh, Editor-in-Chief
Shradha Dinesh goes by Sarah because she's too lazy to explain her name to Starbucks baristas. Her pet peeves include fun, Elise, anyone with good taste, semicolons, and bad speling.