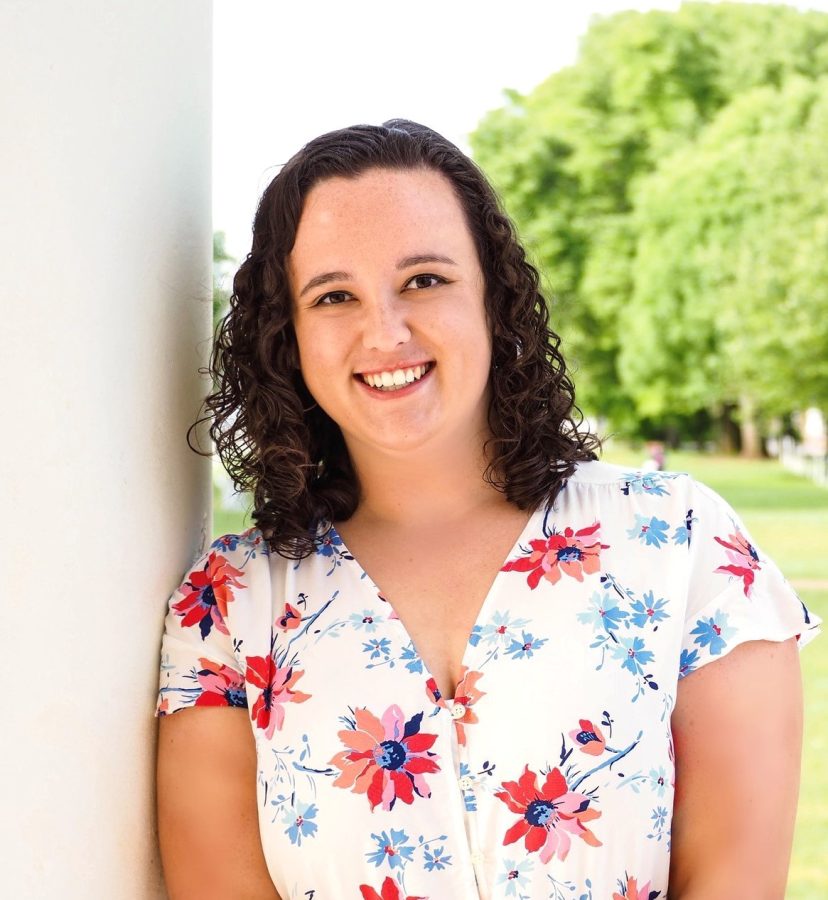 Victoria Webb
Question: What classes are you teaching this year? 
Victoria Webb: I am teaching AP US History and US/VA Government
Q: How long have you been teaching and, if applicable, where else have you taught? ​
VW: This is my first year teaching, but I completed my student teaching in Albemarle County Public Schools and I have also been a substitute teacher for LCPS for the last 3 years.
Q: What are you most excited about for this year? 
VW: Like many others, I am so excited about seeing everyone in-person! While we all certainly did our best with all aspects of virtual learning, it doesn't compare to the joy of seeing students, other teachers, etc. in-person. I am also excited to return to LCPS as a teacher! I attended LCPS K-12, and it has always been a dream of mine to return as a teacher. I am honored to give back to a community and school system that have given so much to me. 
Q: What do you like most about teaching? 
VW: As a history teacher, one of my favorite things is seeing students "connect the dots" from past and present. Nothing is a coincidence, and it's amazing to see students take a historical event or specific time period and connect it to a current event or issue. I also just love being around my students and connecting with them as people. I enjoy hearing about what's going on in their lives — a new pet, a sport or musical instrument they play, a club or activity they participate in, etc. Being a student is just one part of their identity, and I am looking forward to hearing about all the wonderful and exciting things that my students do outside of the classroom.
Q: What are some of your interests? ​
VW: I grew up as a competitive swimmer, so I love being in the water. I try to go to the gym and swim laps as often as I can! I love spending time with my friends and family. I am an avid TV watcher, and some of my favorite shows are "Madam Secretary," "Schitt's Creek," and reality TV. I also enjoy photography and have done a number of senior, engagement, and family photoshoots. When the weather is nice, I love going on walks around my neighborhood and listening to a podcast.
Q: Do you have a fun fact about yourself that you would like to share? 
VW: One of my go-to fun facts is that I can't roll my tongue over or in the "hot dog" formation. I believe it's genetic (my mom can't do it either, but my dad can). I need a science teacher or student to confirm or deny that!
Q: Is there anything else you would like your students to know about you? 
VW: I'm looking forward to a great year and I'm so excited to be a part of the Phoenix family!