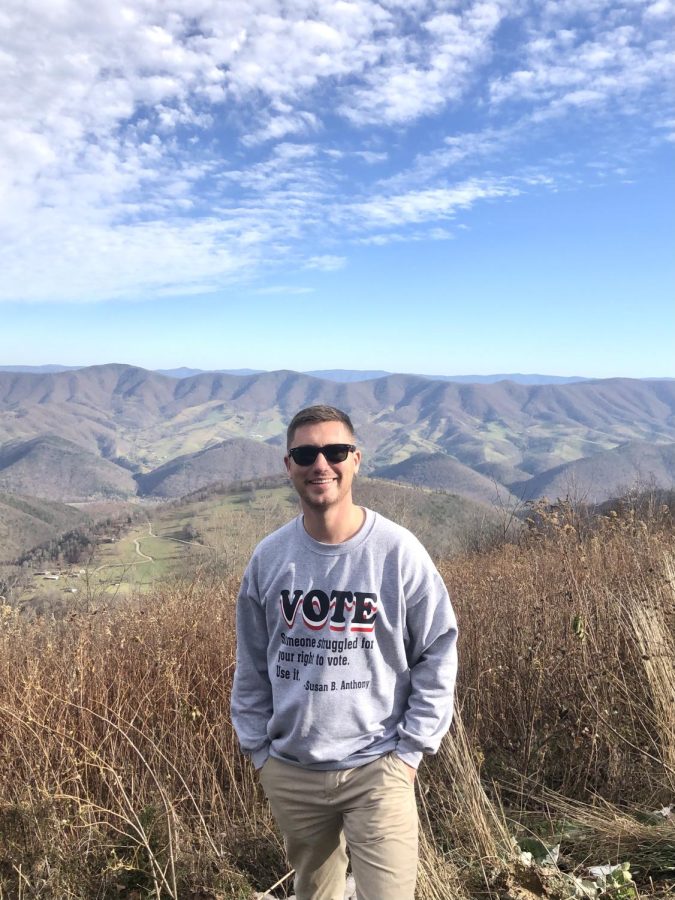 Joshua Dobbs
Question: What classes are you teaching this year?
Joshua Dobbs:  I will be teaching mostly seniors at Rock Ridge. Courses include Academic Government and AP/ DE Government.
Q: How long have you been teaching and, if applicable, where else have you taught?
JD: This is my fifth year teaching! I have taught at Spring Mills Middle and East Fairmont High both in West Virginia.
Q: What are you most excited about for this year? 
JD: Most excited about teaching government to a new group of students and becoming part of the Rock Ridge family.
Q: What do you like most about teaching? 
JD: It was a former president who coined the phrase "teachers are Nation Builders." I take that title seriously. I use my content that I love teaching to help foster a learning environment for students in my classroom that will help build a better nation. We teach for the outcome not the income right? The most important office in America is the office of a citizen, it's the job for the Government teacher to help build a better more informed citizenry.
Q: What are some of your interests? 
JD: I love anything politics, traveling, giving my dog his best life. 
Q: Do you have a fun fact about yourself that you would like to share?
JD: Fun fact is that I have never been on a cruise ship and I promised my grandma I would never go white water rafting.
Q: Is there anything else you would like your students to know about you? 
JD: I would like my students to know that the Pittsburgh Penguins are the best hockey team in the NHL and there is no discussion about it.