Cross Country Races Towards a Successful Season
The Phoenix cross country team trains everyday not only to have a successful season, but also to better themselves.
Since August, the cross country team has been practicing up to six times a week– after school for two and a half hours, and early Saturday mornings. 
The long hours spent together build a bond within the team. 
 "Everyday is an inspirational moment; everyday we come out and we work hard and we run hard. We´re all there to support each other every step of the way," senior Tiernan Caulfield said.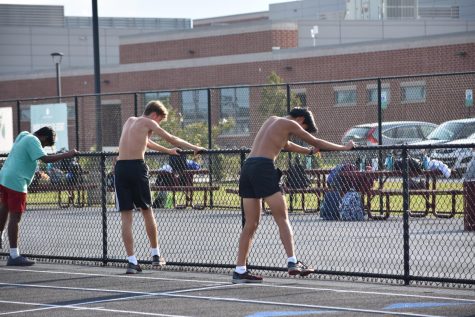 The team has workouts that balance longer runs around the school and easier runs on the track. They also have workouts that vary based on if they are racing or doing a meet that week. The workouts are interval based and get shorter as a way to make the athletes go faster. In addition, practices may include weight training and motivational visuals. 
In past years, cross country, like any other sport, had a full season, meets, competitions, practices, and training. However, due to the COVID-19 outbreak in the 2020-2021 school year, there wasn't much of a season for cross country athletes.
"Last year [cross country] was during COVID-19 season, so everything was very different and shorter, and this year has been much longer," junior Ainhoa Johnson-Diaz said.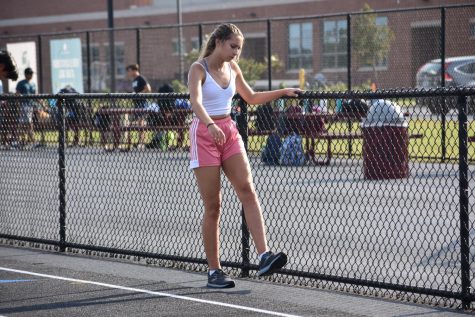 After the limits imposed on the previous season, such as not being able to train for a long period of time, senior Tai Trieu said they are now able to do it all again. 
 "It's been nice; it's been a return to normalcy," Trieu said.  "It's better than last season, which was shortened, so we didn't have that much time to train, but this season, we've been able to do a preseason, get actual training, and go to a lot of meets, so it's been a lot of fun," Trieu said.
Trieu is looking forward to improving on his pre-COVID times. 
 "My sophomore year I did really well, I got a 19:28 on my 5K, but last year I was struggling a little bit because of COVID-19 and all those situations, so this year I would like to get back to my time and beat it," Trieu said. 
Another change this season is the increased number of students joining the team. 
"Since I joined the team late, it was great to see so many people on the team — way more than I was expecting," sophomore Eunice Makassi said.
The return to normalcy does come with its disadvantages. The hardest parts of the sport were "injuries and shin splints," senior Janinna George said, along with "the mental challenges of staying positive, having a positive mindset during the race."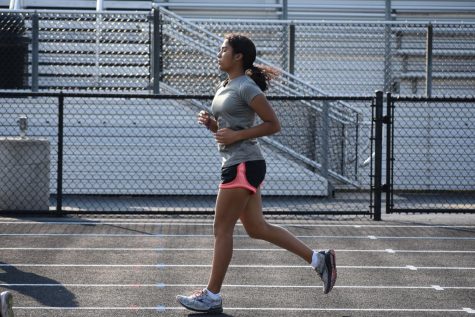 The athletes' mindsets matter on and off the track. "With the season getting harder, coach is making sure we stay in check with our grades, our health, and even our eating plans to avoid any holdbacks," sophomore Ayush Marwaha said.
With mentorship and teamwork, the injuries and challenges don't keep the athletes away.  "It's something that we enjoy, it's something that we all want to do, so we come out and we work hard everyday," Caulfield said. 
The season is coming to a close for JV and underclassmen, but the varsity athletes continue. The athletes who are in the top ten will continue to regionals, and the last invitational is in Winchester.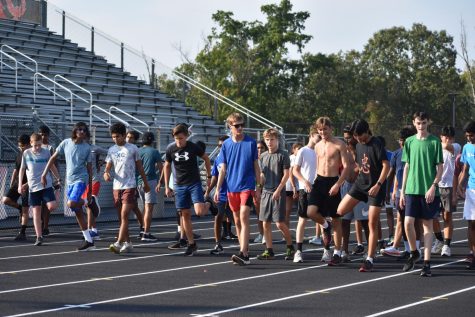 The fall season is followed by the indoor track season in the winter and the regular track and field season in the spring. Many of the same student athletes compete in both cross country and track.
¨Even if I have a bad day, cross country makes it better¨ senior Shritha Paillai said.