Scared Silly: An Opportunity For Everyone
Student directors took the control of the stage as they executed the different "Class Acts" in Rock Ridge Performing Arts' first show of the season
Rock Ridge Performing Arts' kicked off the year with "Scared Silly," a performance consisting of six different acts separated by grade, all directed by students. There were two plays involving the freshmen, two involving the sophomores, one involving the juniors, and the last involving the seniors. The first night of the production began on Oct. 21 with three more shows in the following two days.  The play involved many unique aspects including having the audience sit on the stage, brand new actors, and student directors.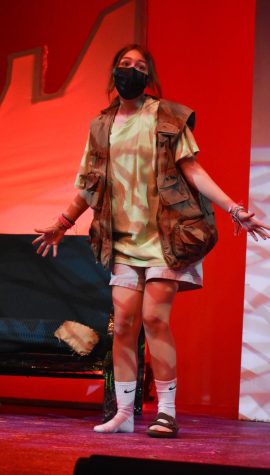 The class acts not only consisted of the members of the Rock Ridge Performing Arts classes, but also it gave people who have never been on stage before the opportunity to perform. The cast was open to any student of Rock Ridge regardless of their involvement in a theatre class. The RRPA veterans agree that this was a good opportunity for people who have been a part of a theater production.  "A lot of people from my cast have never even been on stage before, so it was really exciting to introduce it to them because this is something I'm really passionate about," senior student director Ellie Schubert said.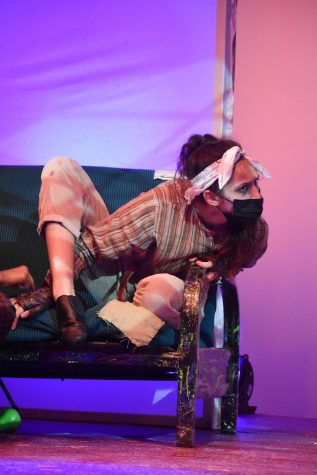 Underclassmen who were performing in Rock Ridge theater had a positive outlook on their experience and their performance overall. "I felt like the audience was very interactive, so it made it very fun," Mitchell said. " It was cool to experience a Rock Ridge Performing Arts event."
Returning RRPA cast members saw the Class Acts process as something new. "The process is definitely different, but the show felt the same. It felt good to run it. I felt super confident," senior Maggie Cantwell said.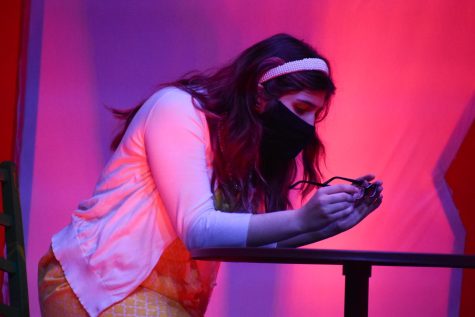 Many upperclassmen, who had undertaken the role of directing, expressed nervousness for their actors. "Directing was definitely different because you're a little more nervous for your actors than for yourself," Schubert said.
Their efforts in preparing their fellow classmates paid off, as students who had never participated in theater got to experience the thrill of being on stage. "I can't explain it, it's a feeling you get, the adrenaline rush you get from being able to go on stage in front of people. I love it," freshman Tenlee Czarny said.