Three Fun Things To Include In Your Next Spring or Easter Brunch
Easter is celebrated by those of the Catholic faith and the Greek Orthodox, as they believe that this is the day Jesus rose from the dead. Easter is celebrated in 95 countries. Easter concludes the 40 days of Lent, which is where those in the Christian community spend 40 days trying to improve their relationship with God.
Food is prepared, decorations are up, and adults talk as children run around, carrying their baskets and trying their best to find Easter eggs. While Easter is a day to enjoy with others, it is also a celebration for the Christian church to celebrate the resurrection of Jesus Christ. So while planning your next Easter — or Spring — gathering, make sure to include these three hand-crafted ideas. 
Cute & Easy Easter Theme Mason Jars: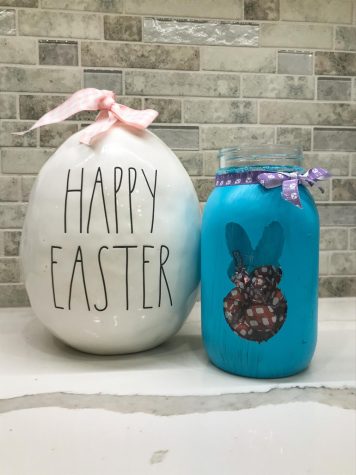 Mason jar decorations can be set  up anywhere and depending what you want, you have the choice of filling them up with candies for children or using them as a vase for cute flowers. 
Materials:
-Mason jars with no writing on them
-Spray paint or normal paint
-Paint brushes if you are using normal paint
-Ribbon or lace
-Painters tape
-Candy or flowers (your choice)
Steps: 
Wash the jars with warm water and soap. Dry them well or let them air dry; they must be completely dry for use.

Print or hand draw flower, bunny, or easter egg on top painters tape. 

Cut out your drawing and stick it to the jar. Make sure you get rid of air bubbles.

Paint the jar, hand paint or spray paint, and let it dry completely.

Once dry, peel the painters tape off carefully. 

Add lace or ribbon around the top of the jar, just under where the lid goes on.

Fill the jar with your favorite Easter candies or flowers.
"Fresh Sunrise" Drink: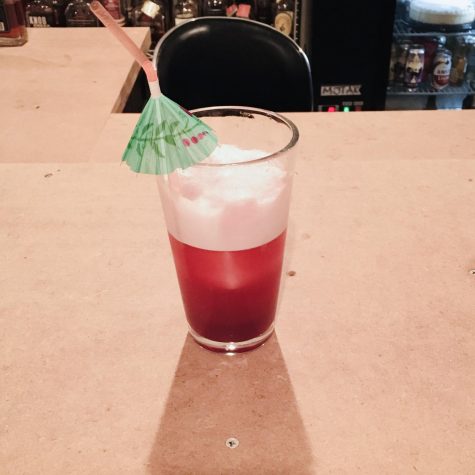 On a nice spring day, you can make this refreshing drink with a citrus twist. "This [drink] is good for a hot day," Sommerall said. "Maybe with a sweet dessert, a little more plain, like a cheesecake. Or good with a sweet and sour chicken dish or pork with a polynesian sauce." 
Ingredients:
-3 oz Pomegranate juice
-3 oz Pineapple juice
-1 oz Key lime juice
-La croix orange sparkling water
-A cube ice
-Shaker
Extras:
-Umbrella
-Straw
Steps:
Start by grabbing the shaker and adding the ice cube, preferably large size.

Then add the Pomegranate juice, Pineapple juice, and Key lime juice.

Shake the ingredients up until they are mixed up. Once done pour the drink into the glass or cup.

Add the La Croix orange sparkling water into the cup until it is filled up. 

For a little decoration add a nice umbrella and straw.
Egg-citing name cards for seating arrangements: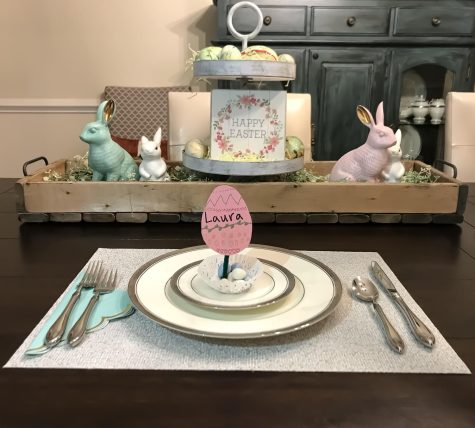 Planning the seating arrangements for your Easter Brunch can be painfully annoying. However, when you make it a fun activity, it's a lot easier to get done. It appeals to the eye and makes people want to pay attention more, especially when you have a big family.
Materials:
-Construction paper; many colors
-Colorful pipe cleaners or straws
-Scissors
-Markers, colored pencils, or crayons
-Super glue or hot glue gun
-Cupcake liners that are either Easter colored or have Easter/Spring designs
-Candy such as M&M's, chocolate eggs, jelly beans, ect.
Steps:
Draw the shape of an egg, about the size of your palm, on the construction paper. Then fill them with fun designs. Make as many as you need to include everyone attending your Easter gathering.

Cut out each egg carefully and set them aside. Make sure to write each attendee's name in the center of their egg.

Cut your pipe cleaner about 2.5 inches, then super glue the pipe cleaner to the back of one of the eggs, just under the middle of the egg.

Take a cupcake liner and put a drop of glue in the middle, then stick the end of the pipe cleaner that isn't attached to the egg in the glue, hold it there for 25-30 seconds.

Once the glue has dried completely, fill the cupcake liner with a candy of your choice.

Place your name card in front of the place where each person is sitting.