'Girls' Tenth Anniversary: A Retrospective Special
It has been 10 years since Lena Dunham's notorious New York-set exploration of womanhood, career, and love premiered, but its legacy in terms of portrayal and controversy proves timeless.
In the midst of the unbearable dullness of the COVID-19 pandemic, my blossoming adolescent self accidentally stumbled upon Lena Dunham's "Girls," a sleeper-hit fearlessly depicting the lives of four young women in New York.
Beyond brief mentions of the show, it seemed highly unlikely, as a teenage male, to relate to a show so far out of my caliber. While the target audience of "Girls" appeals to a 20-something college graduate millennial going through a quarterlife crisis, its persistence in grasping an enormous array of emotions, crises, and situations regardless of age, location, or gender is undeniably commendable. 
While "Girls" tackled almost everything a millennial New Yorker must face in the trials and tribulations of emerging to adulthood, it faced its fair share of controversy, as some audiences equated its portrayal of New York as tone-deaf and seen through the lens of caucasian privilege. Moreso, some kept coherent tabs on "Girls'" main character Hannah's (played by Dunham) outrageous behavior and fixated on Dunham's involvement with the sometimes questionable orchestration and delivery of her own show. 
But in a series surrounded by controversy — from complaints about a lack of diversity or questioning the show's gratuitous, sometimes offensive, sexual content — what makes "Girls" so important is that it isn't defined by it. 
Moreso, its definitive aspects are in Dunham's tongue-in-cheek lack of self-awareness, which runs steadily through its final three seasons. If Hannah Horvath frustrates you while watching, Dunham has achieved her aim. "Girls" is inherently important today because it knows it isn't perfect–it knows some of its most questionable parts are questionable and that it can be easily regarded as tone-deaf.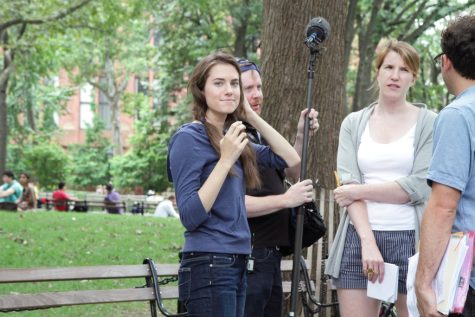 Why "Girls" Is So Important
I may have been hooked by a charming moment between Marnie (Alison Williams) and Hannah in season one's "All Adventurous Women Do" in which they explosively dance to Robyn's "Dancing on My Own,"or have been drawn to each character's unabating toxicity, but, "Girls" is inherently impressive and important.
Although my age severed my distinct ability to immediately relate to the characters, it was Hannah's statement in the pilot that showcased what "Girls" really is: not a think piece aimed at millennials consisting of "we're cooler than you" inside jokes, but a showcase and glimpse into the glory of 2010 adulthood.
"I think I may be the voice of my generation. Or at least a voice. Of a generation."  

HANNAH HORVATH, PILOT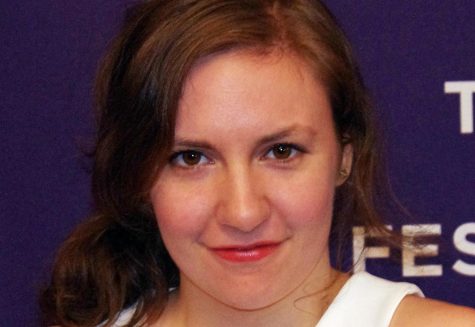 Even though I considered myself an immense fan of Dunham's six season masterwork, I grew weary of her tactics in storytelling. While her storytelling is fresh, yet shameless, Dunham's tactics aren't always authentic. Think of her puppeteering Hannah's journey in a way to live vicariously through her character — similar to director-writer Sam Levinson's antics on "Euphoria."
I recommend viewers take everything these characters say and do with a gargantuan grain of salt. These personas are manipulative, dangerous, and most importantly, fabricated! 
As a viewer, beginning the series by devoting myself to Shoshanna's likability as the voice of reason and dreading Jessa's (Jemima Kirke) next intoxicated rampage was defendably normal, and finishing the show with enormous respect for Jessa's struggle into stability (or lack thereof) and despising Shoshanna's pinnacled entitlement was all apart of Dunham's master plan to truly depict the unpredictability of friendship, romance and adolescence. 
"Girls'" subdued satire only propels its purpose and isn't outwardly accessible.   
We need a show like "Girls" to showcase the grittiness of human beings without glamorizing their darkest moments. Those who miss the mark may be insistent on getting away from these characters' undisputable intolerability or the self-indulgent rawness that comes with episodes like "American B**ch." But those who understand the show's true essence will be convinced to stay and live amongst the journeys of four young women: making mistakes, growing up, screwing up and evolving for better or for worse.
An Episode a Season: Six Episodes that Define "Girls"
Season 1 : "All Adventurous Women Do"
Memorable Because: "All Adventurous Women Do" is initially telling of Hannah's true character.  
Hannah finds out her college boyfriend, Elijah (Andrew Rannells) was gay and makes it about herself. This easily jumpstarts Hannah's journey throughout the show and unintentionally encourages viewers to form their own opinions about her.
Season 2: "On All Fours,"
Memorable Because: Shows a different, albeit disturbing, side of Adam. 
While "Together" highlighted Hannah's struggle with OCD in the most jarring way possible, season two's ninth episode "On All Fours" showcased an unstable Marnie (Allison Williams) transitioning away from her relationship with Charlie (Christopher Abbott). The episode also provides a graphic introspection into Adam's (Adam Driver) quest for power with his girlfriend, Natalia (Shiri Appleby) and is sure to leave viewers floored and scratching their heads. 
Season 3: "Beach House"
Memorable Because: Shosh changed the girls' dynamics forever.
Shoshanna invented hasty millennial quirk throughout the first two seasons, initially regarded as a motormouth and last choice in the girls' friend group. In "Beach House," her inevitable character progression approaches out of nowhere as she carries out her own brutal Comedy Central-reminiscent roast, with her friends as the targets.
Season 4: "Home Birth"
Memorable Because: Caroline is at her peak of unhingement. 
Adam's manic sister, Caroline (Gaby Hoffmann) makes an impromptu decision to give birth in a bathtub–sealing the deal on her insanity, lust for freedom.
Season 5: "The Panic in Central Park," "Hello Kitty"
Memorable Because: "The Panic in Central Park" is "Girls" at its most raw, devastating; "Hello Kitty" is an unpredictable firework of an episode. 
Season five is full of hidden gems. "The Panic in Central Park" is an unforgettable introspective into Marnie and an old flame, and in "Hello Kitty," Hannah disregards her season-long relationship with history teacher Fran (Jake Lacy) to uncover old wounds with Adam and Jessa during a play–and it's perfect.
Season 6: "Goodbye Tour"
Memorable Because: This was the ending "Girls" deserved.
"Goodbye Tour" should have been the final episode. These characters aren't perfect in the slightest, and "Goodbye Tour" proves that some friendships aren't meant to last.