Don't Snooze on Student's Sleep
It's easy to chalk all the problems of students not sleeping to too much work, but the problem runs deeper than that.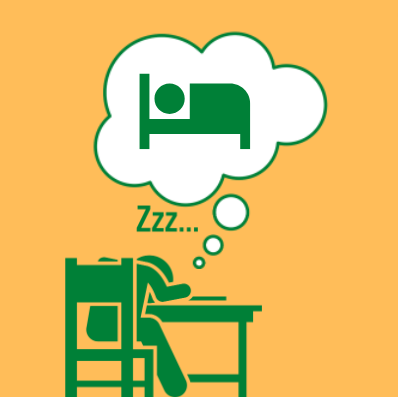 Everyone has been told by their parents time and time again to get the necessary amount of sleep. For teenagers, the CDC recommends getting eight to 10 hours of sleep per night. However, in the U.S, a staggering seven out of 10 students reported not getting enough sleep on school nights.
One contributing factor to this sleep problem is schoolwork:  AP courses, after school activities, and exams are aplenty on student's schedules and pile on. 
Freshman Rohan Sampath said that the amount of sleep he gets can vary. "It depends; if I have a lot of work, I can barely get any sleep, but most days I get between five and seven hours of sleep," Sampath said. 
On the surface, it's easy to pin a student's lack of sleep on there being too much school work to do in a day, but there are other factors that might contribute to the amount of time students sleep at night.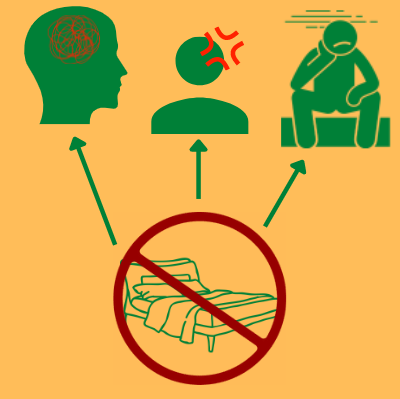 Electronics and Eyes
Every student at Rock Ridge has a school-issued chromebook. Since 2020, schools have been converting more and more paper assignments into digital ones. Quarantine made us sit in front of our Chromebook's screen for eight hours a day — not including all the homework assigned after classes. The blue light released from the screen into our eyes in turn affects our sleep. This occurs when an influx of blue light blocks melatonin, or the natural hormone in our body that controls sleep-wake cycles,  fluctuating someone's sleep in a negative way.
Setting a schedule for device times creates a habit of both doing all your school work within the time frames and limiting the extended intake of blue light on your eyes.  
Sophomore Dillon Brooks has a routine involving device usage to help prioritize sleep. "I make sure all my devices are off, then say to myself  'I need to sleep,'" Brooks said. In addition to creating a habit of limiting excess device time, blue light-blocking glasses can act as another tool to protect students' melatonin for a good night's sleep. 
Caffeine and Crazy
When work from school pilies up, students may look at ways to increase productivity. Enter caffeine: energy drinks, coffee, tea, soft drinks, you name it. Caffeine has both positive and negative effects. Positive effects from small doses include higher productivity, and higher doses will give you a bigger kick –but you can build up a tolerance quickly. The negatives, however, arise from consuming too much. Caffeine can delay the timing of your body's clock, including both the total amount of sleep you can obtain and when such sleep occurs. 
Besides coffee, other methods of assisting students in waking up or staying awake longer to complete work or activities are available that have less of a drastic impact on sleep.  "I don't normally drink that much coffee, but to wake myself up in the morning, I sometimes go on a mile long walk before school or do exercises." Sampath said.
Schedules and Sleep
As stated earlier, a schedule can help immensely in getting more sleep. Setting a schedule puts you in a habit. In my personal experience, I've always had an easier time doing a long project or studying for a test when I made a schedule of when to do it. Working a habit slowly into your life is much easier and less stressful than forcing it all at once. 
Many students have formed different ways to solve their lack or trouble of falling asleep. Sophomore Yash Challuri has found an abnormal routine that works for him when struggling to fall asleep. "Believe it or not I chug a lot of water, then I do some quick stretching that'll make me tired," Challuri said.
Breaking the Standard
When you talk with friends, you may have heard people bragging about not getting that much sleep. At Rock Ridge, and many other high schools, less time sleeping and more time studying is held in high regard. This standard is not only harmful in the present, but also in the long run. Not achieving enough sleep leads to a number of mental and physical health problems such as reduced academic performance, depression, and a reduced sporting performance, and after a while, lack of sleep can become a habit.
By breaking bad habits earlier, finding ways to work around the problems that a lack of sleep causes, and stopping the stereotype that overworking at the cost of sleep is admirable or diligent, we will start to tackle the lack of sleep problem in our schools.