Creation with Colors, Prides, and Pasts: A Review of Latino Artists from 2021 – 2022
As the school year comes to a close, here is a list of songs that have been played in the past year by various Latino artists to enjoy for the summer.
The 2021-2022 school year saw many highlights and achievements created by artists all over the world. But some that hit close to home to some include ones created by Latino artists. In this list, we will listen to the voices that tell stories, start the party, and soothe us under the hot summer sun.
To Yearn for a Century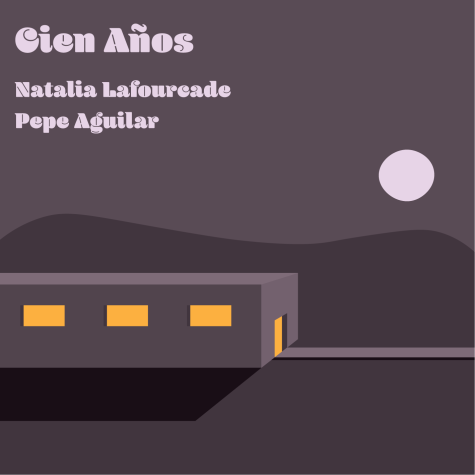 Our first song on this list is "Cien Años," which was released on April 16, 2021 by artists Natalia Lafourcade and Pepe Aguilar. Both artists are of Mexican origin and are very well acclaimed both in and out of Latin America, having won awards and performed many concerts in both countries. Lafourcade is not only known for her diverse and vibrant discography, but also for her support of many humanitarian causes, some of which included the reconstruction of a community that was damaged by earthquakes in Veracruz. Aguilar is also well known for his innovations in Mexican music, using a large variety of instruments in his works.
"Cien Años" is a song about the questioning of love in a relationship, as seen in the very first verse: "Pasaste a mi lado con gran indiferencia (you passed by my side with great indifference)." With amazing instrumentals, there is a beautiful story within. The song itself has been rerecorded many times since the 1950s, so .it's no wonder there is a genuinity that can't be taken away, especially within the verses such as: "Y si vivo cien años, cien años pienso en ti (And if I live a hundred years, a hundred years I['ll] think about you)."
Ultimately, this song tells the tale of two lovers facing an obstacle in their relationship. The guitars move the story along, and the artists' voices are a wonderful addition to the music as a whole. That is why this song is a great highlight of the year, because it is a song of yearning. It is a song about the struggles of relationships.
Hypnotism at the Cinema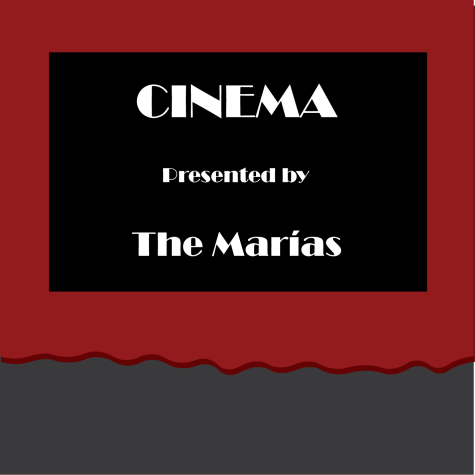 The next album on our list is "CINEMA," which was released on June 25, 2021 by the band The Marías. The Marías are a Puerto Rican-American band known for their jazz-like music that is perfect for lounging. The group is made up of lead María Zardoya, Josh Conway, Jesse Perlman, Edward James, and Gabe Steiner. Although sparse in music quantity, they make up for it in quality, with smooth percussions, flowing vocals, and smoothing guitar riffs.
"CINEMA" continues their journey through alluring instrumentals with songs like "Un Millón," with lyrics asking you to dance. The electric percussion adds to the hypnotic atmosphere, creating a sense of modernity, which strengthens Zardoya's whisper-like vocals. Lyrics like "you've got the moonlight stuck in your teeth" in "Little by Little" creates a surreal experience. It feels as though there is a story hidden away by the strange instrumentals, vocals, and lyrics. There are also songs that bring a sense of smoothness, as heard in "All I Really Want Is You," with slow beats and mesmerizing guitar riffs. This is followed by the transition song "Hable con Ella," which stands out from the rest of the album due to the emotional trumpets that faintly play in the background.
This album feels surreal. We hear vocals wanting us to come closer, and instrumentals that just pull you in. It's an album that you can't stop listening to because you don't know what'll happen next.
Too Much Energy to Stop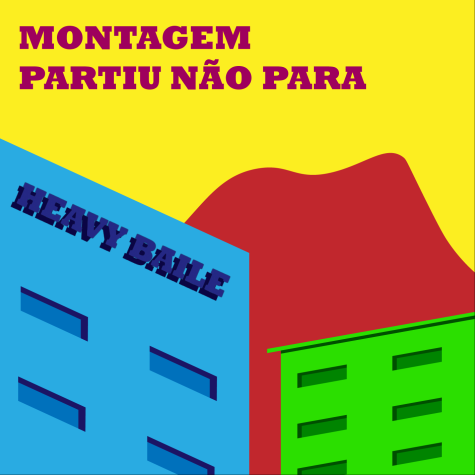 Up next is "Montagem Partiu Não Para," a song released on Sept. 13, 2021 by the group Heavy Baile. Based in Brazil with a main focus on diversity, Heavy Baile is a collective celebration of color, sexuality, and origin, with a collection of collaborations worldwide. Their main genre of music is Brazilian funk, which has many African influences.
"Montagem Partiu Não Para" is an eccentric song, with lyrics constantly telling you to dance and not to stop. There are many times when they tell you to go from "side to side" or to "throw your hands up." It's an intense mix of tempos and vocals. Although the song itself doesn't have much in vocals with the main ones repeating "não para (don't stop)," the heavy Brazilian funk makes up for it.  There are even fun moments like when the lyrics go "E se você não sabe brincar Nem desce pro Play; And if you don't know how to play, don't even go to Play!"
This song has so much energy in it with encouraging vocals, funky melodies, and an intense beat, all marks of great Brazilian funk. It won't let you stop dancing.
Malicious Suspicion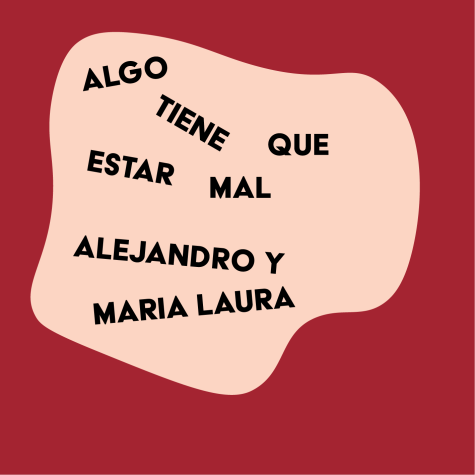 "Algo tiene que estar mal," was released on Oct. 8, 2021 by the duo Alejandro y Maria Laura. This Peruvian duo surrounds themselves with creative freedom, stylizing, and innovating indie and folk music. With their genres, they also use stories to push their songs to their limits.
"Algo tiene que estar mal" is a song fighting for freedom, alluded to with verses like"esta no es la vida que yo quería (this is not the life that I wanted)." There's even: "Algo tiene que cambiar (Something has to change)." The cumbia-style instrumentals really bring this atmosphere of mystery while not undermining a rather loud message:  things need to change. With this mix, we are met with the story of "someone who wants to inspire someone" due to a life that they didn't want, a life that others were forced to have.
Overall, "Algo tiene que estar mal" is a song about wanting freedom. However, due to the rather relaxing instrumentals, it creates a sense of understanding. Plus, it is a good song to chill under a hot summer day.
With Style, With Dignity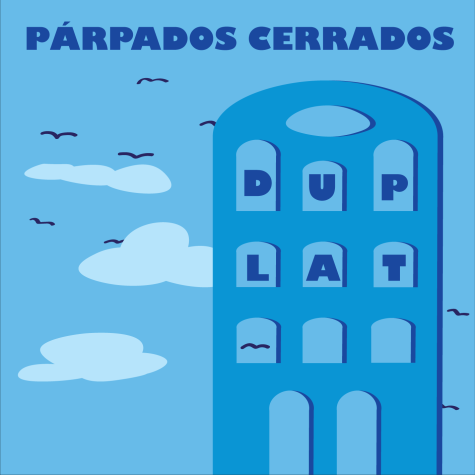 Fifth on this list is the album "Párpados Cerrados," released on Nov. 5, 2021 by Colombian artist Duplat. Duplat, although not very known compared to the other artists of this list, has had a humbling beginning in music. His main style, according to him, is C-Pop, "dónde la C se refiere a Colombia, no a Corea, where the C refers to Colombia, not Korea," and Retroindiepoprock en español.
"Párpados Cerrados" is an album that encapsulates his style of "Rockindiepoprock en español" with different styles of instrumentation. Some are jazz-like, such as "Sombras del Ayer," while others are more chill rock-style, like "Párpados Cerrados." There's even sweet moments like "Al Revés," with instruments like the accordion. "Metamorfosis," a short piano solo, is a completely different piece. This album takes us to strange places, and tells us that it's fine to be in those places. There are even moments where the theme of isolation takes hold, like in "Párpados Cerrados" where the verses go: "Todo está cambiando sin pedir perdón…alguien que me diga que hacer (Everything is changing without asking for forgiveness…someone tell me what to do)."
In the end, this album introduces us to a strange world of isolation, contemplation, and reflection. With directions most of us wouldn't expect to take, there is a sense of comfort the further we listen on. It's an album that allows us to think deeper about ourselves.
Fire Against Fire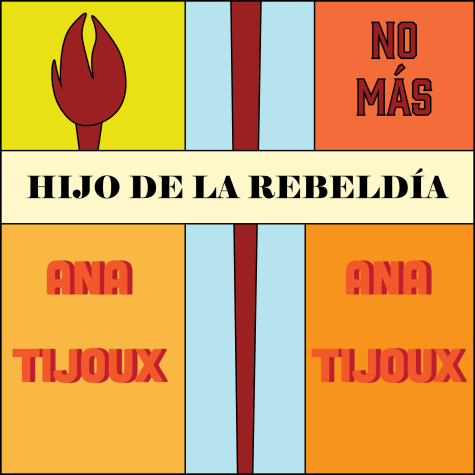 Next up is "Hijo de la Rebeldía," a song released on Dec. 17, 2021 by artist Ana Tijoux. Ana Tijoux is a French-Chilean artist who is very well known for her songs against social injustices, which coincides with her family's background as Chilean exiles from the Pinochet dictatorship in the 1970s. Her main style of music is rap with her most popular song, "1977" being of that genre.
"Hijo de la Rebeldía" plays into Tijoux's R&B genres, which gives a style of spoken word poetry. Although the title itself is "Son of the Rebellion," there's actually a presenting theme of hope for the future in a society that wants us to keep silent of the government's wrongdoings. Powerful lyrics, such as  "si nos unimos están vencidos (if we unite they're defeated), and, "rompí las cadenas con temas con gritos de fuerza con gente de fuera (I broke the chains with themes with shouts of strength with people from outside)," drive the song.
This is a song that advocates against oppression.
WEPA MI GENTE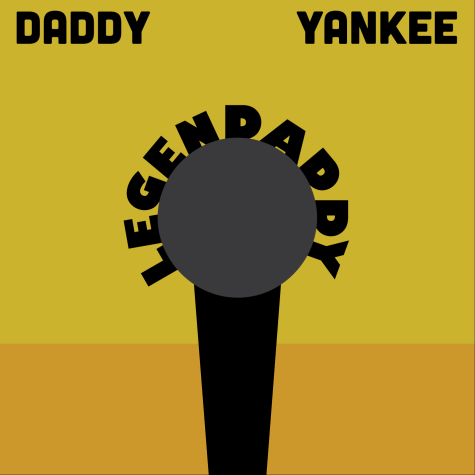 "LEGENDADDY"was released on March 25, 2022 by the artist Daddy Yankee, which features many other artists such as Bad Bunny, Rauw Alejandro, Pitbull, El Alfa, and more. Daddy Yankee is one of the most influential Puerto Rican artists of reggaeton, having made it mainstream in the early 2000s. Since then, he has gained a lot of popularity, and has collaborated with many artists. A few months ago in March/April, Daddy Yankee announced that he would be retiring from the music industry in Dec. of 2022, finishing off his final concert tour.
The album itself is a love letter to the past artists that Daddy Yankee had collaborated with. Off the bat, the album starts with a dramatic entrance for Daddy Yankee, describing him as someone "with an undefeated record of 32 years" and the background chanting his name. It makes for an amazing view of just what's to come, and it doesn't disappoint. Although there are a few variations in instrumentation, the reggaeton genre is the moving spirit within. Plus, the fun and almost nostalgic energy is constant throughout the album, which is strengthened by the variety of artists present.
Daddy Yankee's final album, "LEGENDADDY," is an amazing, energetic farewell to the music he has created for almost three decades. Even though newer listeners may not totally understand the emotional send-off he had, it's still easy to appreciate the album as such because of the collaborations, styles, and the champion-like persona he made himself to be.
Searching the Ocean Breeze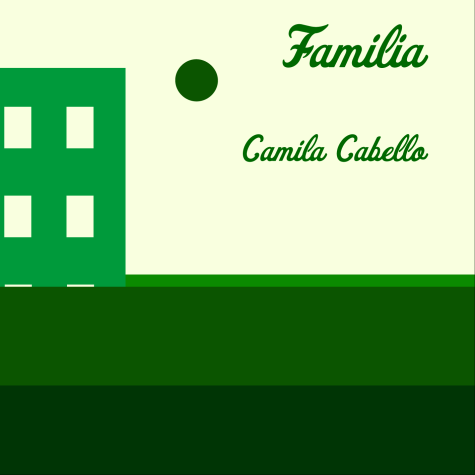 Next in this list is "Familia," an album released on April 8, 2022 by Camila Cabello. This Cuban artist is most known for her single "Havana," which made her a top artist of many charts, such as Billboard. Despite not having released many albums, she brings variety into her numerous singles.
"Familia" is an album that feels as though there is a story within.. Through the bilingual songs, there is one piece that stands out, "Lola." In the style of slow Latin jazz, "Lola" tells the story of a Cuban girl living in a period of economic and political downturn. This is heard in: "She coulda found us a cure, but family didn't have no food, and she had to leave school to work." It begins to tell a darker story in the chorus: "She knows the stories 'bout the police…it's just the way it is, so don't speak." It's a huge break from the rest of the album; in a way, this is the story of the album.
Summer Fools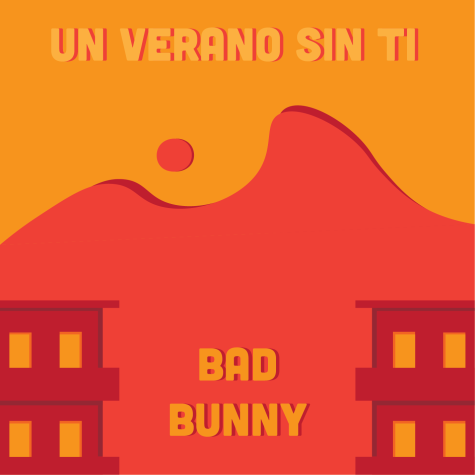 For our final album on the list, "Un Verano Sin Ti" is an album that was released on May 6, 2022 by Puerto Rican artist Bad Bunny. Even though his beginning was relatively recent, as he began around 2016, his influence in the music industry is very strong and impressive. He's released many singles, but only a few albums, which makes each album relatively unique in its own way despite being a part of the reggaeton genre.
"Un Verano Sin Ti" is an album perfect for the summer with its variety of different styles and genres while staying true to its reggaeton parts. Some variations include Dominican style merengue in "Después de la Playa," which adds a higher level of energy into the mix. There are also moments where the music is calm and collected, like "Un Coco." However, "El Apagón" takes an interesting direction with its instrumentals referencing traditional Puerto Rican bomba, and also has a message of Puerto Ricans being excluded by other latinos with verses like "ahora todos quieren ser latino'…pero les falta sazón, batería y reggaeton (now everyone wants to be latino…but [we gave them] sazón, batería and reggaeton)." Overall, this album takes the form of many styles and genres, all connected to Puerto Rican culture.
"Un Verano Sin Ti" is the best way to end this collection. It's an album of different styles, genres, and even artists.
All in all, these are just some of the many great highlights of 2021-2022 created by Latinos with different stories, different colors, and different voices. The songs make perfect vibes for the summer and are a great way to cool off.