Flu Season Hits Rock Ridge as Students Finish Up the Quarter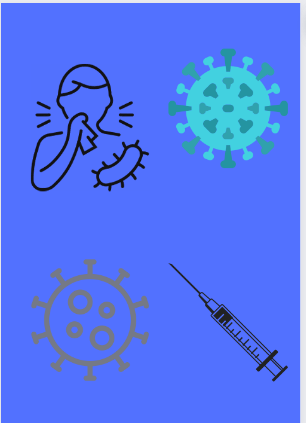 On Oct. 22, hundreds of students attended the 2022 Homecoming Dance, but the aftermath wasn't so fun. After Homecoming, many students were reported absent, creating a whirlwind of stress as students and staff closed the book for the first quarter. 
Sophomore Anika Sharma, who previously had the flu, said that she experienced hardship with flu symptoms. "It was pretty bad," Sharma said "I had a hacking cough and runny nose, and I couldn't breathe." 
The flu can come from different areas based on surroundings, but Sharma knew exactly where it came from, and especially with the amount of absences after Homecoming. "I got it from Hoco, and I was in bed for two days staying at home getting better," Sharma said. 
Sharma found an obstacle while having the flu and wrapping up the end of the first quarter. "I missed three quizzes and had to make them up, [and ask] all my teachers for extensions," she said. Something that Sharma missed the most was not seeing her friends, but Sharma had made a plan to still talk to them, despite having the illness. "Not seeing my friends was horrible," Sharma said. "I wanted to see them everyday, so I just facetimed them instead."
As more students began to catch the illness, sophomore Randy Torres also struggled with the same obstacles as Sharma. "It was horrible," Torres said.  "I haven't felt that sick in so long, so it was really hard to get through."  Torres also tried taking care of himself during the healing process of the flu. "I took naps, layed down, drank gatorade, and ate soup," Torres said.
While being stuck at home with the flu, Torres also struggled with the symptom. "I had a fever, headache, cough, boneache, [nausea], and fatigue," Torres said." He also found it hard keeping up with assignments, so he made a plan to communicate with teachers. "I also emailed my teachers for extra time and to reschedule dates," Torres said. "It was hard because I wanted to pass the first quarter, and I knew that being sick would deduct my grades especially [in] the last week of the quarter, so it was a little stressful. I had to finish up projects, it just wasn't fun."  
As the end of 2nd quarter approaches, flu season is still in full swing.  To help prevent catching the virus, you can get your flu shots at any of the following places: Walgreens, CVS, or Walmart. At large and crowded events (like homecoming), viruses can spread from person to person. Be aware of those big social gatherings to prevent further spreading, and don't attend if you're sick.