From the Ashes: Rock Ridge's Historic Homecoming Victory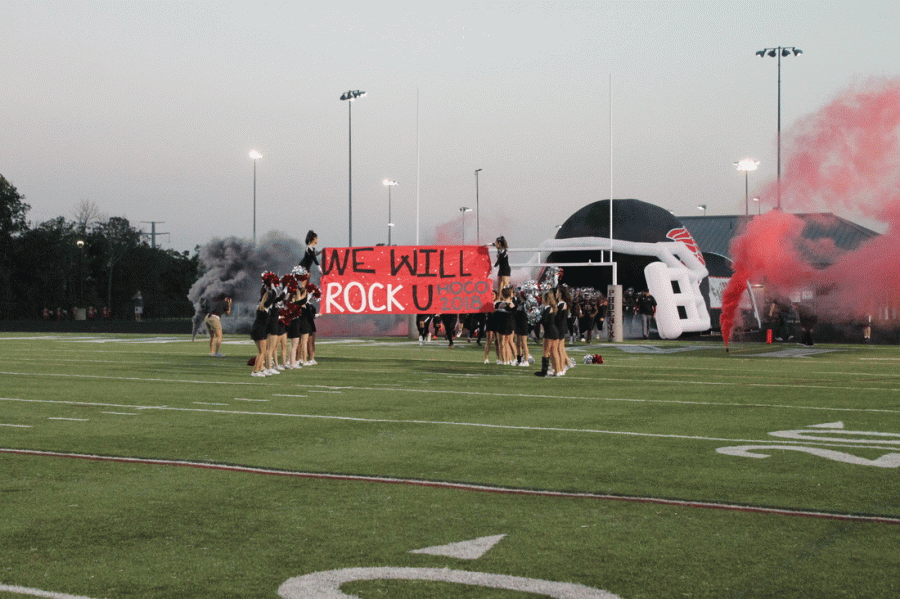 Friday, October 5, 2018, marked the first victory of the season for Rock Ridge's Varsity Football team when they defeated Freedom High School with a decisive 44 – 14 score.
"It's been a disappointing start [to the season], not the start we wanted," admitted Bradley Burzumato, an assistant football coach for Rock Ridge, "but we're finding the small victories to grow on." The team had had a rough beginning this year with a streak of six consecutive losses.
However, prospects were not entirely bleak; Freedom High School was stumbling over to Rock Ridge after suffering serious losses — they, too, had failed to win a game all season. It truly was a face-off between the two underdogs of Loudoun County.
Rock Ridge did not disappoint. Their historic win on Friday was the first Homecoming victory and the only game where they had won by more than a touchdown. Step aside, Freedom, and find your laurels elsewhere; Rock Ridge triumphed this time.
In the weeks preceding the game, the team practiced tirelessly. "We put our time in it; we deserve to win," said Sophia Brown, cheerleader Olivia Brown's mother. The players prepared for the game by watching film of the opposing team and observing their techniques and implementing special plays said Burzumato. However, they faced a few obstacles due to injuries sustained during the game that hindered their strategy.
Going into the event, the fans—from both Rock Ridge and Freedom—had a positive attitude. "We're going to win this game," said Edward Hilbert, football player Bradley Hilbert's father, without hesitation. It seemed to be a common mantra for both parents and students of Rock Ridge.
To the players and coaches, the Homecoming game is not like other games; it adds pressure on the team. The crowd and the energy fuel the team's morale, driving them to play their hardest, and in this case, make history. Head Coach Robert Lalli said that the players have formed a bond with one and other and they have learned to motivate each other without being negative. Their ability to say "I got you, I'll pick you up, I'll make a play," has had a very positive impact on their playing ability.
Rock Ridge surpassed Freedom in the third and fourth quarters, concluding the game with a 30-point lead. As the clock counted down to the final seconds, enthusiasm poured from the team and its fans, culminating in a massive display of pride as spectators stormed the field.
"I want to cry. I want to sob uncontrollably. I'm so happy—this is the best day of my life," exclaimed Bradley Hilbert, a defensive linebacker. Friday's post-game celebration, a blatant display of school spirit, brought together fans who, like the team, felt rejuvenated following the monumental win.
With renewed vigor, the team and its coaches faced the rest of the season head-on. "[It's] our first Homecoming win, so I'm excited for the team, excited for the future. Hopefully, we finish the season strong," said wide receiver DJ Davis, voicing a sentiment shared by his team and its fans.
About the Contributor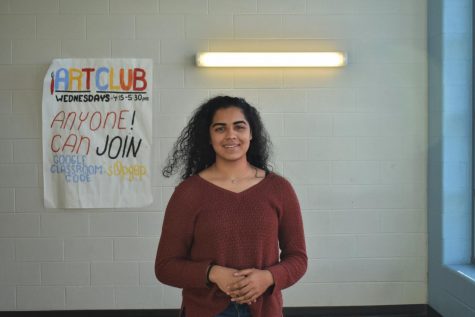 Shradha Dinesh, Editor-in-Chief
Shradha Dinesh goes by Sarah because she's too lazy to explain her name to Starbucks baristas. Her pet peeves include fun, Elise, anyone with good taste, semicolons, and bad speling.