On Friday Sept. 29,  students gathered outside the stadium for fun and games at the first tailgate of the year. The excitement was high, as students were thrilled to be able to participate in a tailgate after the first one was canceled due to severe weather. The SCA set up an exciting tailgate with food trucks, ice cream, cotton candy, games, and face painting.
Students lined up to play several of the games offered, but the one that caught their attention the most was the dunk tank. Students got the chance to dunk some of their teachers, and they took turns to hit the trigger.  Some of the teachers who participated included chorus teacher Jordan Markwood, math teacher Dermott McGee, and marketing teacher Ben Stodola.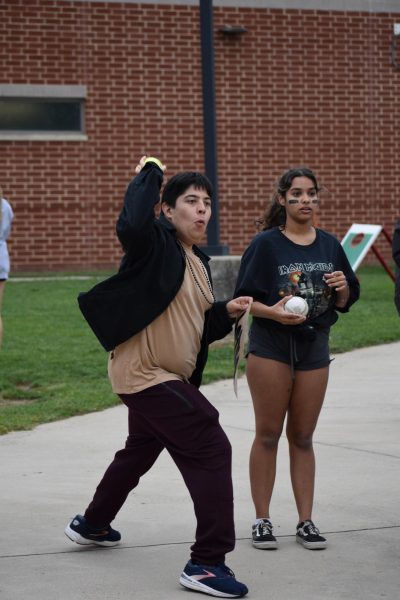 Following the tailgate, the varsity Phoenix football team took on the Loudoun Valley Vikings in an intense game. The Phoenix started the game by getting a feel for their opponents. Senior Emmanuel Bankole started the play feeling confident. "During the first half, our team was trying to lock in," Bankole said. The first half ended with a touchdown made by junior Julian Ogletree.
Story continues below advertisement
During half-time, the 2023-2024 Homecoming court was announced, andsenior Maggie Miller was crowned the first royal, leaving students in anticipation for the next Homecoming royalty crowning at the Homecoming dance on Sept. 30.
Following the halftime performance, the game was placed on hold while a medical incident was addressed. Following the brief delay of play, the Phoenix bounced back and senior DJ Ferrell scored the second touchdown of the game.  The Phoenix played hard against the Vikings, but lost the game 42-14.