Educators Rising Soars to New Heights
The Educators Rising club offers opportunities to students interested in teaching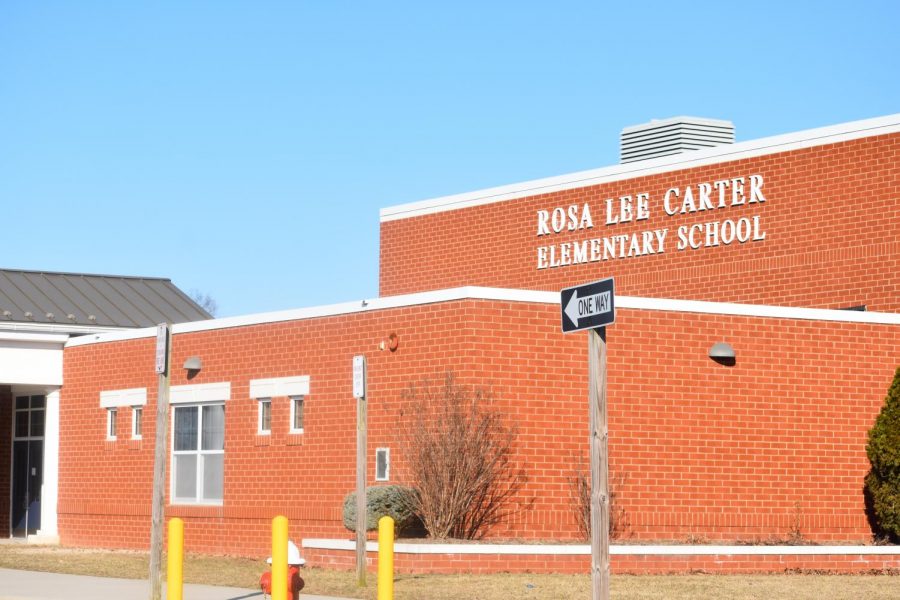 On Wednesday mornings, sophomore Jenna Paganin wakes early to catch a ride to Legacy Elementary School. There, she assists the teachers and students prepare for the day from 7:45 a.m. to 8:30 a.m. She helps the kids with their morning work and then she goes to school afterward.
For students who aspire to teach, there is a plethora of opportunities available at Rock Ridge. Educators Rising, a club that provides hands-on teaching experience, allows students like Paganin to make connections and experience the reality of schooling children. This is due in part to the close proximity of Rosa Lee Carter Elementary School to Rock Ridge, though Paganin chose to aid the Legacy staff.
"In the future, I wanna pursue a career in helping kids — I'm not sure if I want to be a teacher yet, but I want to do something in the field with children," Paganin said. Paganin, with a little brother in middle school and a multitude of small cousins, is well-versed in the world of younger children. She recognizes the importance of building relationships with her minute — though not unimportant — pupils, saying, "I liked helping the kids with making a reindeer cover; that was fun because we talked about stuff like Christmas, and what they did for Thanksgiving — talking to them about that felt like I was getting to know the kids."
Educators Rising offers valuable experience in the teaching field, and lets students scope out potential careers.