Family, Food, and Gratitude: The Thanksgiving Traditions of Rock Ridge
Before the holiday season starts, a day full of great food and the celebration of family occurs, honoring the students and their many diverse traditions from America to countries across the globe.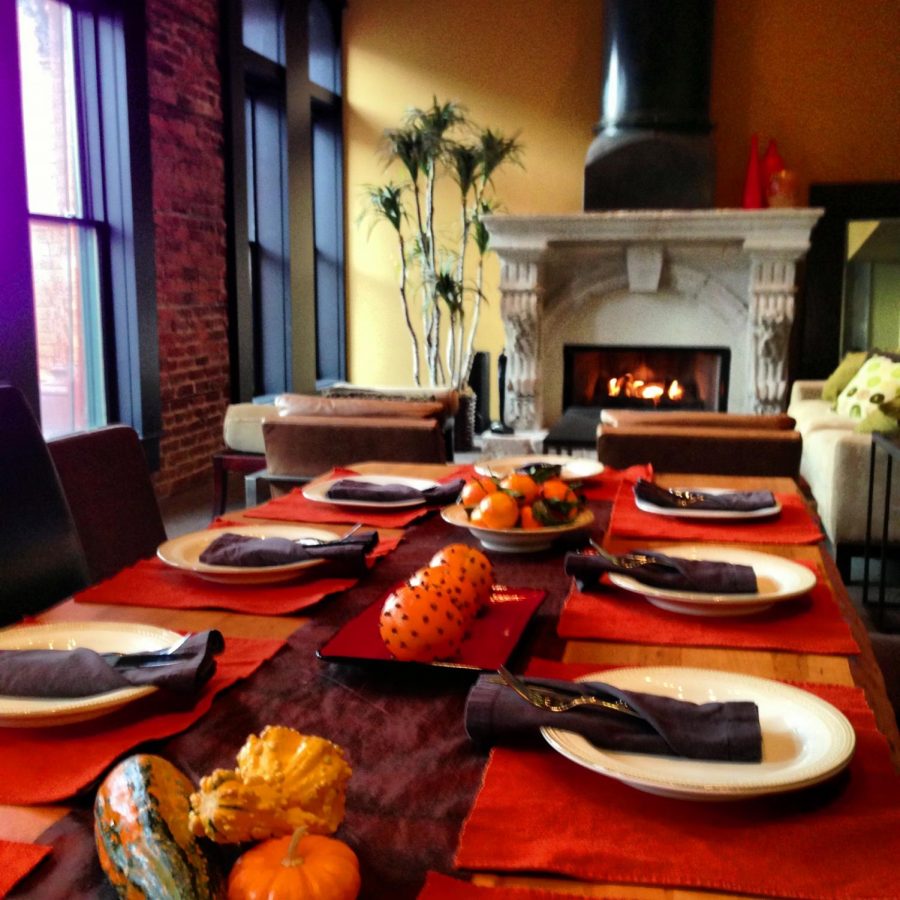 Every year starting around late October, the anticipation and preparation for the winter holidays begins. For some people, counting down the days until Christmas is all they care about as the temperature falls. Unfortunately, in all the winter holiday excitement, Thanksgiving always seems to get forgotten. Although this holiday receives less hype from kids, Thanksgiving is a really important holiday. For some students, November 28 means being with their family or good friends, following traditions that bring back memories, and getting to sit down to an amazing meal while appreciating everything they have. 
During Thanksgiving, many families are reconnected and spend the entire break together. For Thanksgiving "my brothers are coming home from JMU," sophomore Kaia Fagan said. "During the break we usually just hang out as a family." For Fagan and many other families, taking the holiday to catch up and be around people they love is really important. 
"Thanksgiving is a good time for your family to get together," said sophomore Sydney Duran. "We are so thankful for each other." 
Of course, food is the centerpiece of everyone's Thanksgiving celebration. In the diverse school that is Rock Ridge, many different traditions are shown through the food they eat for dinner. "We cook the traditional Thanksgiving food, but we also cook Chinese food," Duran said. Duran's grandmother comes over to their house to help make the Thanksgiving meal complete with different types of rice and noodles. 
In addition to the Chinese traditions of the Duran family, many other food-based traditions highlight the diversity of other Rock Ridge students. "Half of the time we have Cuban food because my dad is from Havana," said freshman Reese Roque. "These traditions are important because they remind us of our heritage and help us feel like we're part of a community."
For other families, fun Thanksgiving foods connect the links to other holidays celebrated, like Christmas. "I will help my mom make lasagna and I will make fudge," sophomore Kaia Fagan said. Fagan's family then freezes the lasagna leftovers, which last until Christmas. 
The top things students are grateful for this Thanksgiving are their family, friends, and the long weekend after Thanksgiving. "The break is also a mental break to just spend time with your family and not worry about missing school or work we have to do," said Fagan. Students take the five day weekend to decompress, eat great food, and share thoughts of gratitude with the people we get to enjoy our turkey day with. 
During the break, "you are relieved from the stress of school so you can focus on family and just being grateful," Duran said. With the constant stress of school and the pressure high schoolers feel, Thanksgiving break is when we can finally step back, take a deep breath, and truly see and appreciate what we have. 
About the Writer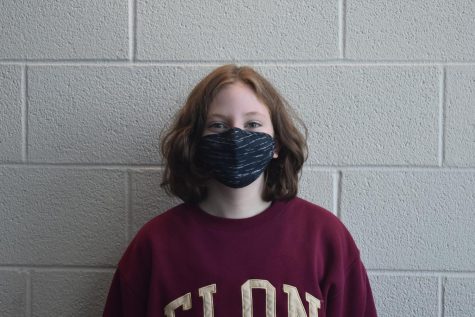 Megan Langsam, Editor-in-Chief
Megan is a senior and third-year staff member of The Blaze. When they aren't reading or stressing out about school, they can be found in the auditorium with tech crew, talking about their favorite TV shows...