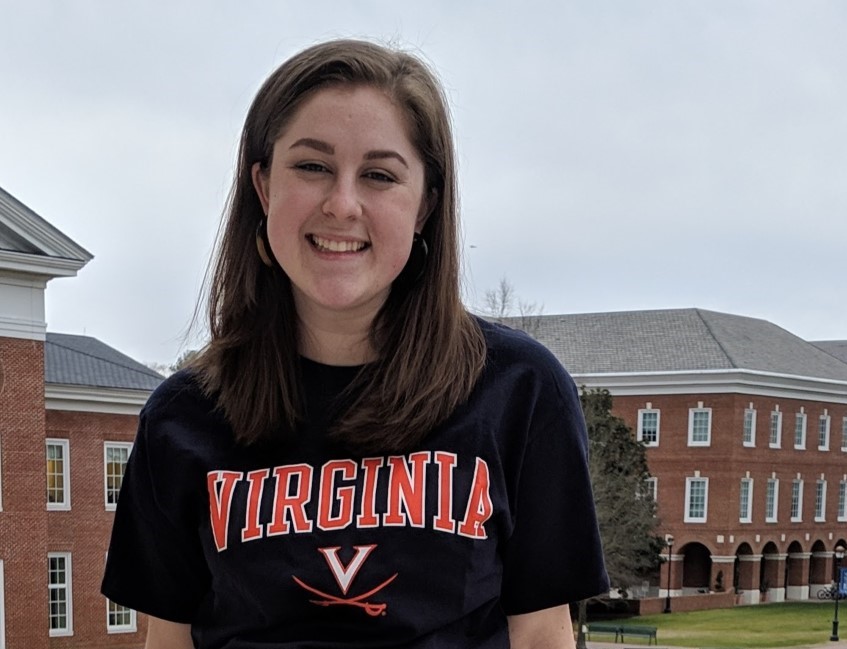 Whitney Leach
Question: How long have you been a counselor and, if applicable, where else have you worked? 
Whitney Leach: This is my first year as a school counselor — I just finished my Masters at UVA. Before going to grad school, I spent a year working in admission at CNU.
Q: What are you most excited about for this year? 
WL: I am most excited to have all our students back in school. I can't wait to get to know all my students!
Q: What do you like most about being a counselor? 
WL: I love getting to help students every day. I think my favorite part is helping them figure out what they are passionate about and what they want to do once they graduate. 
Q: What are some of your interests? 
WL: When I'm not working, I tend to spend my free time reading or hanging out with my friends — I definitely get my energy from spending time with others. I also enjoy drawing and painting, but I haven't had as much time to devote to making art recently.
Q: Do you have a fun fact about yourself that you would like to share? 
WL: I am actually an LCPS grad — I attended schools here all the from kindergarten through high school.