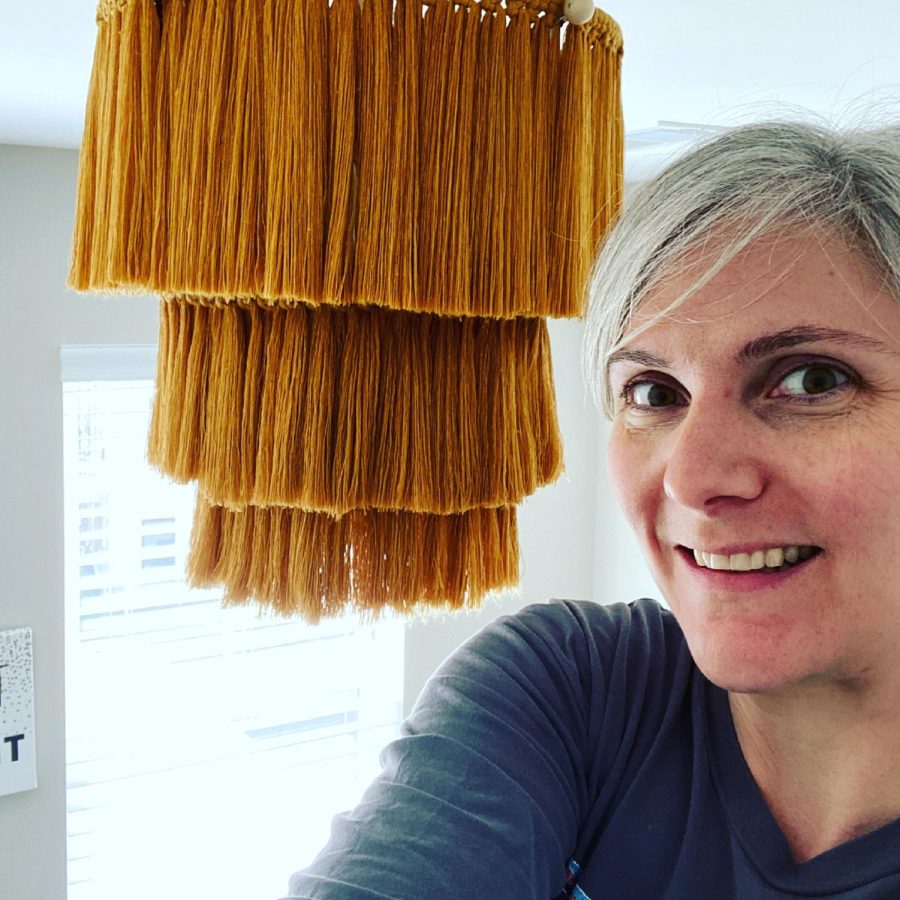 Catherine McCarthy
Question: What classes are you teaching this year? 
Catherine McCarty: I will be teaching 2 blocks of Art 1 and Graphic Design/Photography. 
Q: How long have you been teaching and, if applicable, where else have you taught? 
CM: I am a career switcher actually, so this is my first official teaching job where I have my own classes. Last year 2020/21 I did have two long term subbing assignments though (one at Riverside and the other at Stone Bridge) where I taught Art 1, 2, 3 & 4/AP plus Graphic Design and Photography.
Q: What are you most excited about for this year? 
CM: I'm most excited to have my own students, my own classes — as a sub, I felt like I was around just long enough to build a relationship with the students, only to need to leave them shortly after. I was sad to have to walk away.
Q: What do you like most about teaching? 
CM: I am most interested in helping students see beyond what they may believe are their creative abilities. I like pushing students to try new mediums or new techniques. I am always learning too, so I hope that helps the students see that we are all on a similar path.
Q: What are some of your interests? 
CM: I really enjoy riding my road bike and traveling — I love some great food, sweets and coffee. When I have traveled in the past, I like to go to places that aren't so touristy, so I can experience typical life as if I lived there too.
Q: Do you have a fun fact about yourself that you would like to share? 
A funny thing may be that I have two cats who are both over 20 lbs! They're chonky!
CM: Is there anything else you would like your students to know about you? 
Well, as I mentioned before, I am a career switcher — so I had a life before becoming a teacher. I worked as a graphic designer for over 12 years now and still do some work when previous clients need the help. I've done work for many international brands as well as the US Mint and some other smaller clients. I have a BFA with a design focus, but love to be involved in all areas of art — not that I am great at them all… but I am willing to try just about anything!