Despite Loss Against Captains, Phoenix Ace Match
Phoenix varsity volleyball team loses to Loudoun County Captains 3-0 at the Oct. 14 game.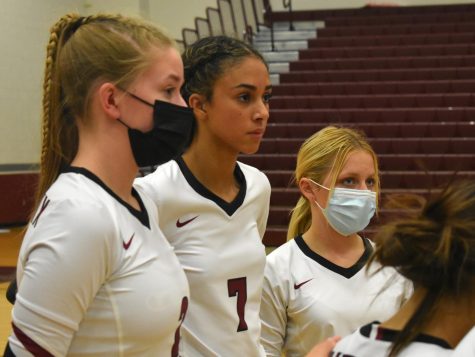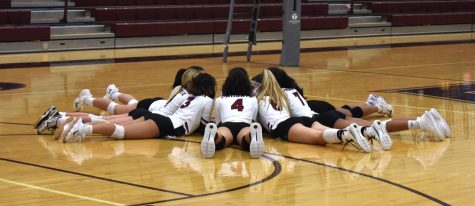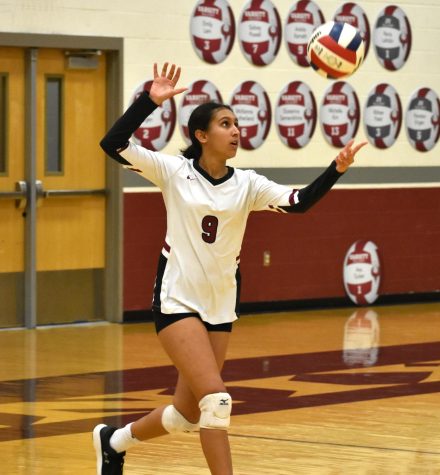 The Phoenix varsity volleyball team fell to the Loudoun County Captains on Oct. 14, 3-0. Each set was a close call — the first set was 25 – 16, the second was 25 – 23, and the final set was 26 – 24. 
The Phoenix played against the Captains earlier in the season on Sept. 21; the score was zero-three. Although they lost for the second time, there were clear signs of improvement throughout the game. "We played up to their [Loudoun County] level instead of playing down," defensive specialist junior Emily Lam said. "I think that was obviously seen in the score and we kept our energy up the entire game, which I think was a key point in scoring all the points that we did." 
Head coach Steve Chronister and assistant coach Brian Meredith were proud of their team's accomplishments and game plays. "Over the course of the season I've seen them [the team] grow, bond, and then overcome," Chronister said.
Each player stayed motivated, cheering their teammates after scoring. "My team is wonderful, it's all like one big family and it really helps," outside hitter sophomore Grace Tucker said.
Tucker was nervous before the game, but she said she kept calm, pushed her nerves down, focused on positive things and just thought about the basics: getting kills and aces.
Overall, the team was proud of their performance during the game even though it was a loss. "That loss was better than most wins I've ever had," Meredith said. 
Moving forward, the team hopes to continue having fun and giving their full effort for future upcoming games on Oct. 19 and 20.  "During the season, I'm looking forward to hanging out with the team, doing more, and having wins with the team," Tucker said.