Seniors Race to the Finish Line
The Phoenix track and field seniors work on finishing off their season strong by accomplishing their athletic goals, setting new personal records, and making districts.
                                                                                                                       Senior Sierra Matheson: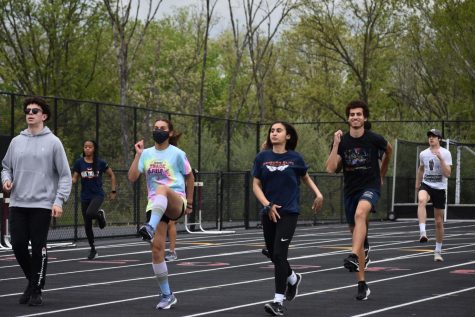 Senior Sierra Matheson has been a member of the track team for four years and mainly participates in sprints and hurdles. As a part of her training, Matheson does core workouts and runs outside of practice in an attempt to make the State Championship. Matheson and her team warm up with different methods, including arm circles for form and skips for leg warm ups, in order to get better in future meets. 
Matheson and her teammates also race each other to push each other to run faster. "I'm most proud of making it to the State Championship with my relay team," Matheson said.
Senior Matthew Farley: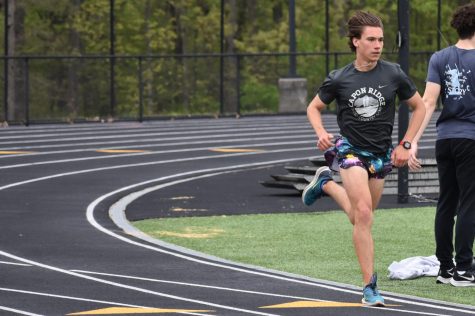 Senior Matthew Farley has been doing track for four years and is a distance runner. Farley's greatest achievement in track was running a mile in 4:46 at Districts during winter track. "My favorite thing about being on the track team is bonding with my teammates and watching them grow as runners," Farley said. Farley practices for 60-90 minutes each day. He runs with his teammates for half of the time and warms up and stretches for the other half.
Senior Elizabeth Horstman: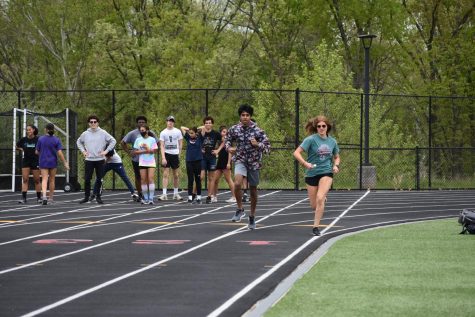 Senior Elizabeth Horstman has been doing track for three years. She runs mid-distance, meaning that she is not a distance runner, but not quite a sprinter either. "I am most proud of winning regionals with my 4×2 team," Horstman said.  Horstman not only competed at regionals for outdoor track on May 13, but has also made regionals for indoor track. To reach these competitions, Horstman has put in extra work out of practice, focusing on speed and endurance in her running, and on eliminating baton drops while running with her teammates. She enjoys the sense of community that the team has given her. "I have met some of my best friends on the team," Horstman said.
Senior Roya Cranford: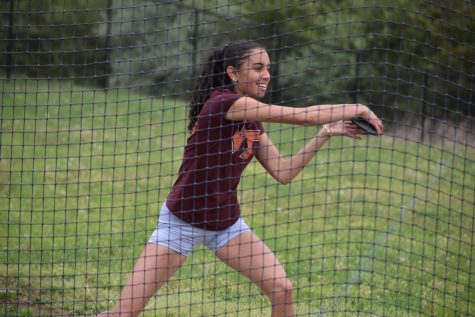 Senior Roya Cranford participates in five track and field events including discus, high jump, 100 hurdles, 300 hurdles, and the 4×4 relay. Cranford started out doing horseback riding as her main sport, but as a result of the COVID-19 pandemic, her plans changed and she joined track. "Even though I didn't see myself in track, I had to stay in shape," Cranford said. "In the end, I ended up liking it and stuck around." Cranford and her teammates help each other by recording their throws for discus and discussing ways to improve the distance and form of their throws.