Historically Black Colleges and Universities Come Together to Help Students
A panel for Historically Black Colleges and Universities (HBCUs) allowed students to learn more about these schools and their traditions of academic excellence, and to talk to admissions officers, college students, and teachers about HBCUs.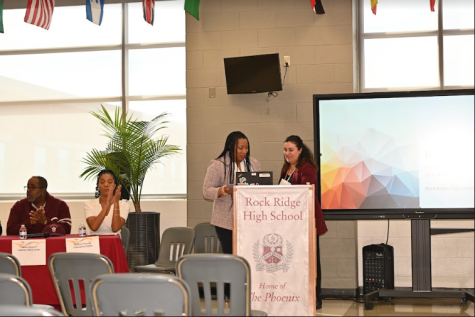 On Feb. 12, representatives from six Historically Black Colleges and Universities (HBCU) met to discuss the pros and cons of attending an HBCU. Students, parents, and LCPS staff got the opportunity to talk to representatives and alumni from Howard University, Norfolk State University, Hampton University, Virginia State University, Bowie State University, and University of Maryland Eastern Shore.
The HBCU panel was planned and executed by Career Center Assistant Tiziana Marchante. "[Planning this event] went very smoothly, I was surprised," Marchante said. "There were multiple aspects to planning, including coming up with a vision of what we wanted for this event."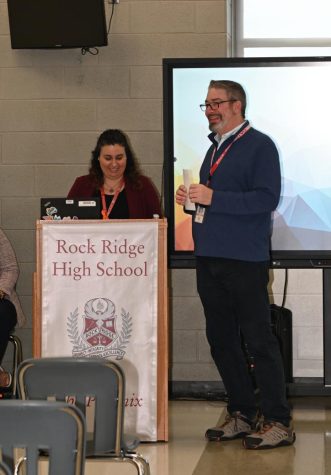 Principal John Duellman kicked off the event by talking about diversity and the significance of the numerous flags hung around the cafeteria, which represent Phoenix students' native countries. He then introduced the moderator, Dr. Crystal Newby, who completed her EdD from Johns Hopkins University and now works as a Senior Director at College Board. Hampton University continued the conversation by talking about the basics of admission, including requirements to apply, and financial aid. Each school taking part in the panel proceeded to do the same.
The universities mentioned that a crucial part of their admissions process was the diversity in character that the students possess and the challenge of the courses they are taking within their school. They also mentioned how they are taking a more holistic review of a student's application –looking at more of the student's experiences, attributes, academic metrics, and more — rather than just SAT/ACT scores.
Conversation became more personal as the informational portion of the panel came to an end. HBCU alumni shared their college experiences and started taking questions from the audience. All of the alumni present at the panel repeated the idea that they felt a sense of belonging that they had never experienced before while attending an HBCU and that was crucial for their path to figuring out their identity and how they fit into their culture as an African American.  "The diversity that I experienced there is not what I thought," Howard University graduate Jamilla Gault said. "I thought that I would go [to an HBCU],  and there [were] going to be a bunch of Black people there, but what I didn't realize [is that] Black means so many things around the world; I didn't realize that I was going to get that robust of an experience. Not every culture is a monolith."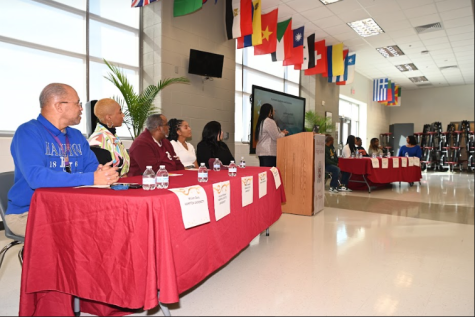 Students who attended the panel felt a sense of belonging, in addition to gaining knowledge about potential colleges they might consider. "They celebrate people who look like me, and they create a bond that will last forever," junior Raegan Carper said.  "That is something that I want to experience." 
This event was Marchante's first event planned at Rock Ridge, and she hopes to hold events similar to this one in the upcoming years as it was successful. "We're going to do the exact same thing next year, and hopefully we will have even more people," Marchante said.