PTSO Holds First In-Person Meeting After One Year
On Sept. 1, the PTSO met in the library to create a plan for the year, create advertising plans, and meet new parents.
On Sept. 1, the PTSO had their first official meeting of the 2022-23 school year in the library. PTSO President Tiffany Ahmed began the meeting by expressing her joy in being involved with the PTSO for the past six years. "The dedication and commitment of the teachers and administration [keeps pulling me back into the PTSO]," Ahmed said. "Seeing them speak so passionately from their hearts about the students is truly special."
Ahmed then introduced the new executive board members and discussed the board's upcoming plans and hopes for the school year, including finding parents to recruit for community positions and discussing fundraising activities.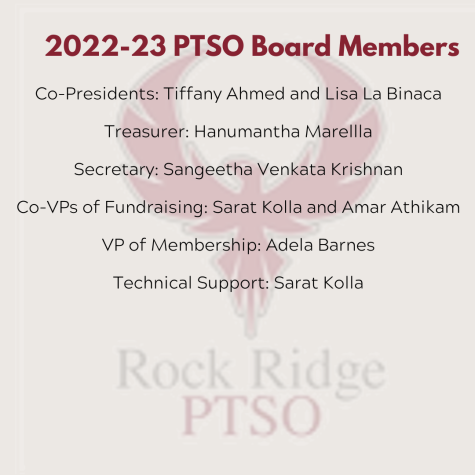 VP of Membership Adela Barns also mentioned many ways that parents can help support the PTSO that benefits both them and the PTSO. You can link your Harris Teeter VIC card to RRHS PTSO, code 2587 or add the school on Amazon Smiles and a percentage of what you spend will go directly to the PTSO, helping them fund/promote future projects. Members of our community can also sign up to participate in the Best Runners 1K and 5K fundraiser on Sept. 10 and/or the Asha Jyothi 5K Run/Walk on Sept. 18.
The next PTSO meeting will take place on Oct. 6 both virtually via Zoom and in the library.