Swedish Icon Thaiboy Digital is Finally Back (2 Life)
Coming back from a three-year-long break from releasing, Swedish rap star Thaiboy Digital has returned to music with his newest album "Back 2 Life."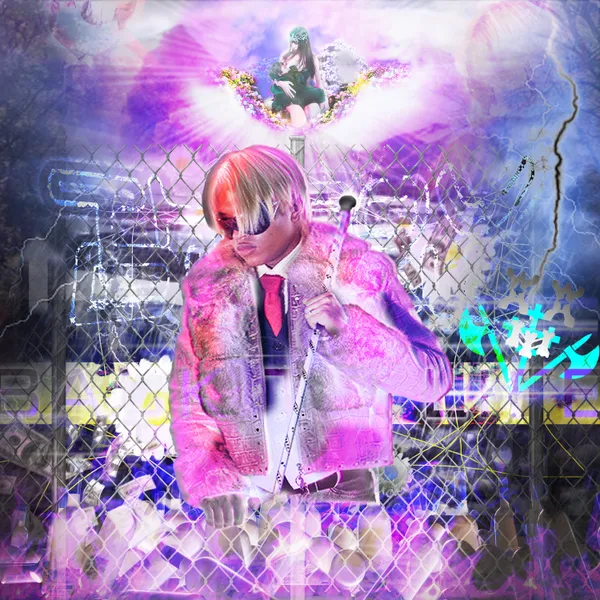 1,200 days, 12 tracks, and 2 Yung Lean features all combine to showcase Swedish rapper Thaiboy Digital's newest project, "Back 2 Life." 
The project starts off with "Dreamworld," the perfect opening track. It lays out a clear tone for the rest of the album and is able to draw fans in by showcasing a fine-tuned version of his familiar sound. The track itself is no more than decent, but the display of Thaiboy's recognizable style from the past starts a great theme of reflecting on the early start of his career. He continues to reflect on his young Swedish years in "Back 2 Life," where he incorporates some minor EDM elements similar to most of his earliest work.
In the following song, "All the Way," he features fellow Swedish rappers Bladee and Yung Lean. This is an easy song to enjoy, but his peers definitely outshine him k, and that trend seems to continue throughout the entirety of this project. The best example of this is Yung Lean's amazing verse. By no means is Thaiboy doing badly on these songs, he is just featuring much better artists, which tarnishes his reputation throughout the album. In most tracks, Bladee showcases a more fine-tuned set of vocal skills in comparison to Thaiboy. In the more energetic tracks throughout this project, Yung Lean strongly outperforms Thaiboy with his ability to match the energy of the instrumental, and this comes from him having much more experience with performing at large-scale events.
After "All the Way," this project brings a four-track run of solo songs by Thaiboy. These songs are the deepest and meaningful tracks we see from Thaiboy in this project, as he shares some of the most important aspects of his life. On the song "Alive," Thaiboy is, in a sense, almost fighting himself. As he said in an interview "When [things] went bad before I just went straight to the spaceship, you know, I don't do that now, I choose life," Thaiboy said in an interview with papermag."Love Potion" marks the halfway point of this project, and shows Thaiboy finding his inner self and being able to turn the song into a gift to give. In this track, we hear Thaiboy say "Golden wind to flow match my emotion," which is a direct reference to Giorno Giovanna, from the manga JoJo's Bizarre Adventure.
Thaiboy shares another emotional track with "Fate," which is a deviation from the rest of the project, with a significantly slower bpm. Despite how little is going on in the song itself, it brings a feeling the listener can be deeply invested in and float along with. This feeling definitely was not a mistake, as the song is  a love note to his wife. He takes a strong turn with the atmosphere, but not the emotion, in "True Love." This song is very energetic and would be perfect for a stadium performance from Thaiboy.
The final track, "Never Change," is nothing short of a masterpiece, bringing out the rare emotional side of Thaiboy that fans tend to love. He reminisces on his past in music, especially with the line "I remember in the winter, didn't freeze, 4 am I was in the studio, man, making hits." To match the emotional feel, he delivers beautiful vocals, making it the perfect finale for his return.

Looking at this project as a whole, "True Love," released as a single before the album, is the star of the show. Both verses have the best flows of the album, and its energetic feel makes it easy to return to. 
This album definitely ranks highest in Thaiboy's discography, further solidifying his spot as one of the founding fathers of cloud rap. 
"Back 2 Life" is available to listen on all streaming platforms.