Phoenix Golfing On Par
Amidst the recent developments of the Independence High School schism, the award-winning Rock Ridge golf team faces new challenges.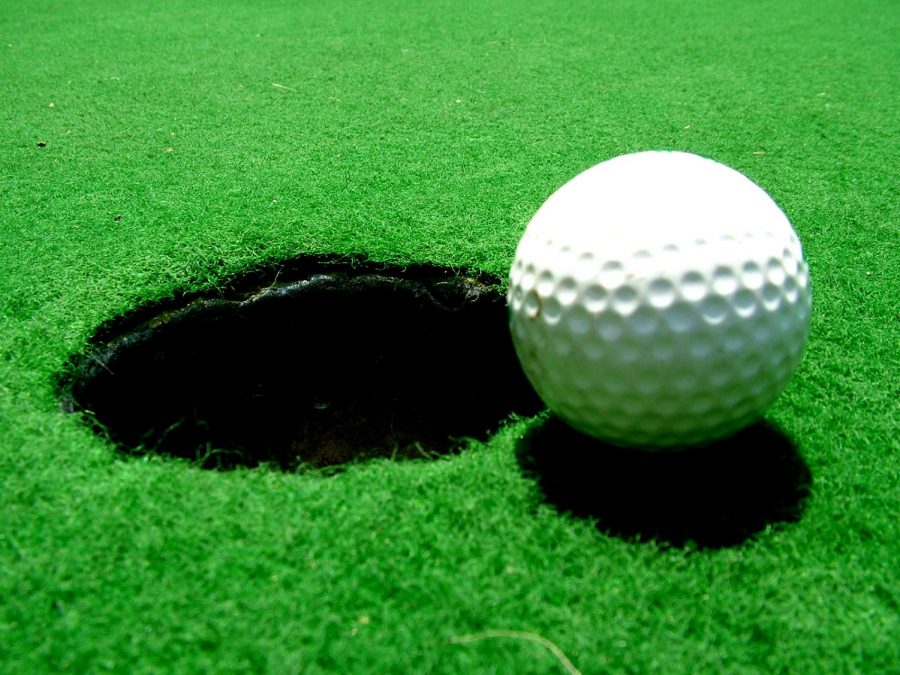 The Phoenix Golf team ended their season with three wins, seven losses, and one tied game. This difference from last years five wins, zero losses, and one tied game was a slight decline in performance, but the team still finished the season in 3rd place in regionals. 
     Junior Madison Taggart, a member of the golf team for three years, thinks a mostly new roster affected the team. "It's a mixed bag," Taggart said, "Most of the people were new, it's only been Sydney and I from last year… the absences didn't really affect us, but it did deprive us of some good players." While the Independence High School split did change the team by taking old talent elsewhere, it did not lack its positives. "It gave more people a chance to participate in tournaments, and I enjoyed it because it gave me more experience and provided a change in pace," Taggart said. "We still won some tournaments this year, but with a more diverse cast of people who hadn't gotten a chance last year."
 Thus, the Indy split has given rise to a new set of Phoenix golfers. "It changed my mindset… it taught me to stay calm and collected," said freshman James Isaac, new to the golf team this year. "It's a lot of work, but it's really fun." Isaac said that he recommends the golf team to any person who likes to focus and give time to a sport that will help you improve.
Despite the loss of players, the Phoenix Golf team placed third at regionals this year. "We lost two players this year, both of them sophomores. They were good, so it kind of ruined our chances at winning states," said sophomore Sydney Hackett. Hackett herself not only placed, but won at regionals. She also went on to place second at states. Hackett said that she has improved greatly since last year. "Golf is a mental game, and at the end of the day, it's about the mindset," Hackett said.
Even with all these challenges, the Phoenix Golf team has risen from the ashes of the Independence split to become a new, more powerful generation of Phoenix Golfers.