Looking Back on the College Application Process
Post-graduation plans are set for some seniors, while others still wait on college acceptances. For most, though, the intense application process is over. Two seniors offer advice from their application experience.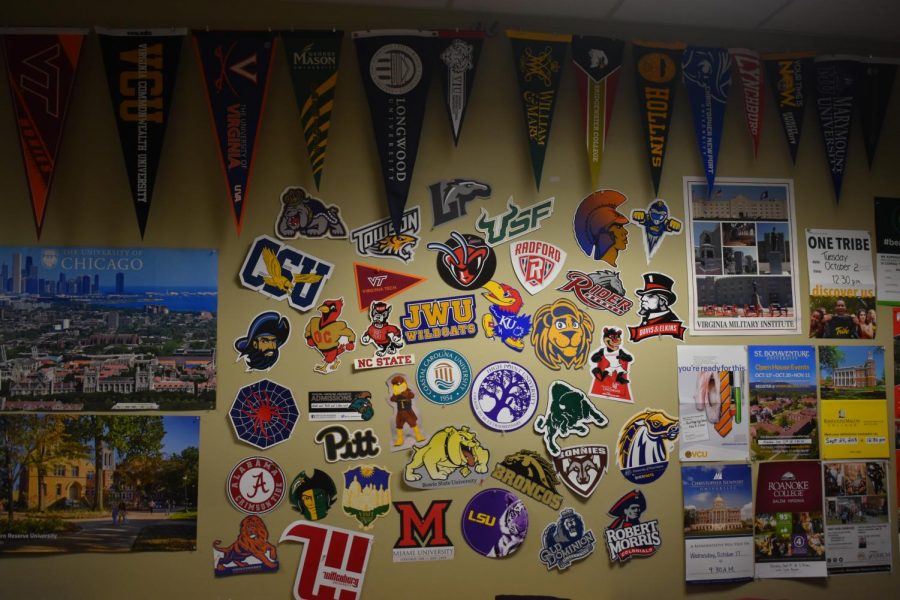 Rock Ridge seniors Christopher Wenzel and Harsha Krishnan share their experiences about one of the the most dreaded parts of senior year: college applications.
Question: How did you feel when you first started to write your college essays?
Answers:
Wenzel – It is very stressful because you have to understand that [the essay] is the only impression they will get from you other than interviews.
Krishnan- Honestly, it is not fun. The first two weeks, you don't even know what to do. The entire college process —  you want to get it done as soon as possible.
Question: What is the benefit of early action?
Answer: Wenzel- Early Action helps you get your decision as early as possible. You usually get it before anyone who applies right before the deadline.
Question: Any tips on getting letters of recommendation?
Answer: Wenzel- Start asking as soon as possible. Teachers are as busy as you are, they have hundreds of students asking them
Krishnan- Last year in March, teachers were already taken. You usually want to ask a verbal request that is followed by an email.
Question: What's your advice to people applying in the future?
Answer: Krishnan- Apply early and remember that as long as you're getting your education, it doesn't matter where you go for your undergraduate. What matters the most is where you are going for your major.
Wenzel- If you ever need help with your college essays, go to your English teachers. They are always willing to help