Oct 29th -Nov 9th Round-Up: Cross Country Advances to Regionals; Midterm Election Rundown; Mass Shooting at a Pittsburgh Synagogue.
Cross country moves forward in the postseason competition, Midterm elections results, tragedy at the Tree of Life Synagogue, and Starbucks' latest brew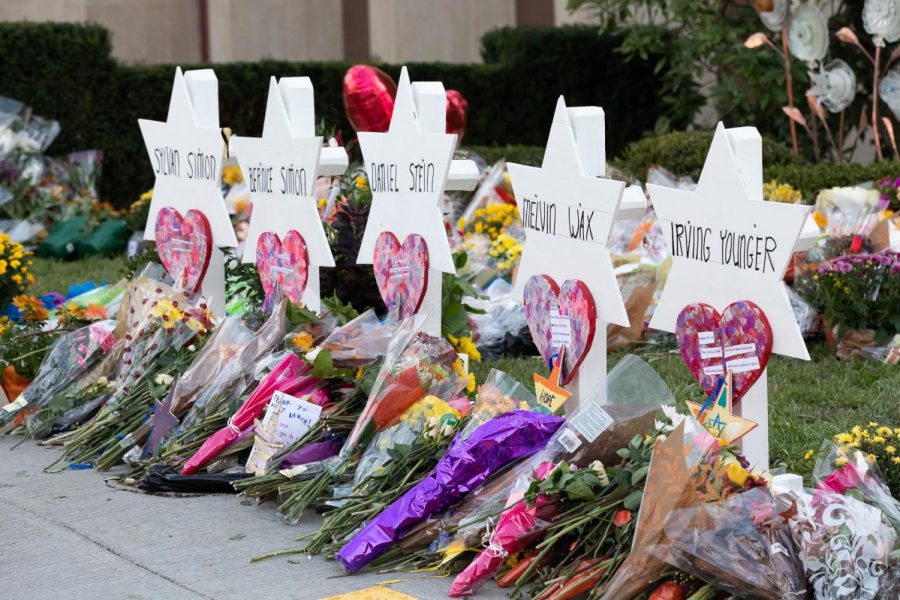 1) Cross country qualifiers ran in the Regionals on November 1 after placing in the top five schools during the district competition. Alex Gordon, Ava Gordon, Taylor Semon, Kylie Sturman, Sarah Chevraux, Lauren Harrison, and Emmalee Ayala represented Rock Ridge in the Girls division. Boys' cross country placed third in districts. Daniel Umana, Charlie Blundell, Nathan Jones, Ronan Stone, Joel Viola, and Andrew Kuo ran on behalf of the boys' division.
2) Voters headed to the polls on November 6 for the 2018 Midterm Elections to fill 470 vacant Congressional seats. Virginia's status as a swing state during the 2016 election cycle elevated tensions in the 10th District race between incumbent Barbara Comstock (R-VA) and Democratic State Senator Jennifer Wexton. A poll conducted by the Washington Post placed Wexton above Comstock with a 13-point lead leading up to the election. Winning 56% of the vote, Wexton will represent VA-10. Comstock's defeat dealt a blow to the Republican party as they lost control of a Congressional seat that was held for 38 years.
Also on the ballot were two proposed tax amendments; the Property Tax Exemption for Flood Abatement and Remove Restriction on Residence for Surviving Spouse of Disabled Veteran Tax Exemption Amendment. The former was a proposal to allow local governments to provide a partial tax exemption for property that is susceptible to recurrent flooding if measures have been taken to mitigate flooding. The latter was a proposal to remove the restriction on the location of the surviving spouse's principal residence in order to receive a property tax exemption. Both ballot measures received a majority "yes" vote. Subsequently, they will go into effect on January 1, 2019.
3) On Saturday, October 27, a mass shooting occurred at the Tree of Life Synagogue in Pittsburgh, killing 11 and injuring six. The Anti-Defamation League (ADL) says that the shooting is likely the largest attack on the Jewish community in US history. The suspect, Robert Bowers, faces 29 charges at federal and state levels—including multiple counts of hate crimes, reported CNN. The suspect was vocal in expressing anti-Semitism on social media leading up to the attack. President Trump visited the Squirrel Hill community on Tuesday, attempting to console a grieving nation amid talks about his inflammatory rhetoric.
4) Starbucks unveiled its annual Halloween-inspired drink. The Frappuccino—aptly named "Witch's Brew"—is an amalgamation of an orange-flavored cream base and chia seeds. The drink's vibrant purple and green hues stay true to the essence of the holiday. Limited edition beverages are often considered to be novelty drinks that receive mixed reviews from customers. "I don't think they taste all that great, but I've heard good things about this one," said Andrew, a Starbucks barista. It is worth trying the drink for its nostalgic Orange Creamsicle flavor and for the Halloween spirit it conveys.
About the Writer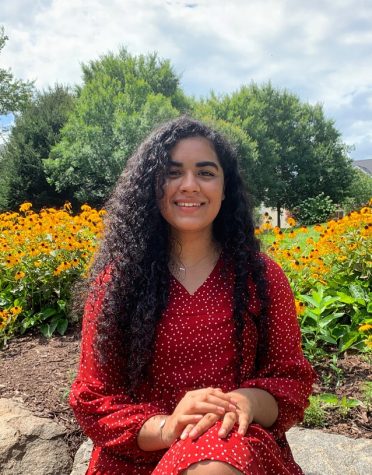 Shradha Dinesh, Editor-in-Chief
Shradha is a senior and third-year staff member of The Blaze. This is her second year as the editor in chief. When she isn't reading or writing, you can find her crafting scathing reviews of Netflix originals...