Seniors Cross the Finish Line At States
On November 16, 2019, cross country runners competed in the VHSL Cross Country State Championship.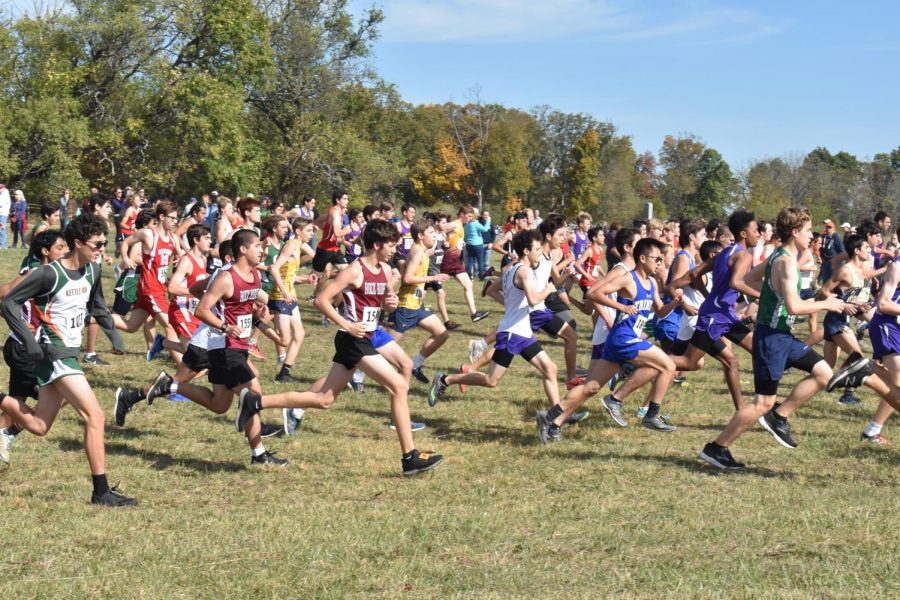 On November 16, 2019, seniors Emmalee Ayala, Jonathan Cobb, Taylor Semon, and Ronan Stone competed in the VHSL Cross Country State Championship at Great Meadow Park, showing off the endurance skills they had been honing all season. 
Cross country is a sport that takes willpower as well as commitment and dedication. Because of the fitness required to endure multiple miles of running, athletes have to properly prepare themselves as well as finding ways to motivate themselves and their teammates. However, different athletes use different ways to push through the adversity.
Cobb took a calm approach to preparing for each competition. "Before meets, I'd usually just hang out with my team and listen to music and warm up with them," he said. Not letting the pressure get to him, Cobb would relax before meets while spending time with teammates. His methods of preparing for meets carried him through the season and helped him during states.
During any sport, athletes will face challenges, whether it be physical or emotional obstacles. Handling these difficulties is what separates a good athlete from a great one. Ayala knew these principles and applied them to her time being a cross country athlete. "The biggest lesson I've learned is that your biggest supporter and also your worst enemy is yourself," she said. "Once you learn to listen to that supporting side more than the enemy, you'll succeed." Ayala was able to apply these principles in order to finish off with a successful season by making it all the way to states.
Overall, the cross country team had a good year, sending four senior athletes to states and giving them a great final competition.